The Design Commission has approved a Hoodworks, a proposed office building in South Portland. The four story building by Koble Creative Architecture for Summit Development Group and Point B Development will be framed out of Cross-Laminated Timber. The 16,900 sq ft buiding will include retail/office space at the ground floor. 9 vehicular parking spaces and 7 bike parking spaces will be provided in a tuck-under parking area.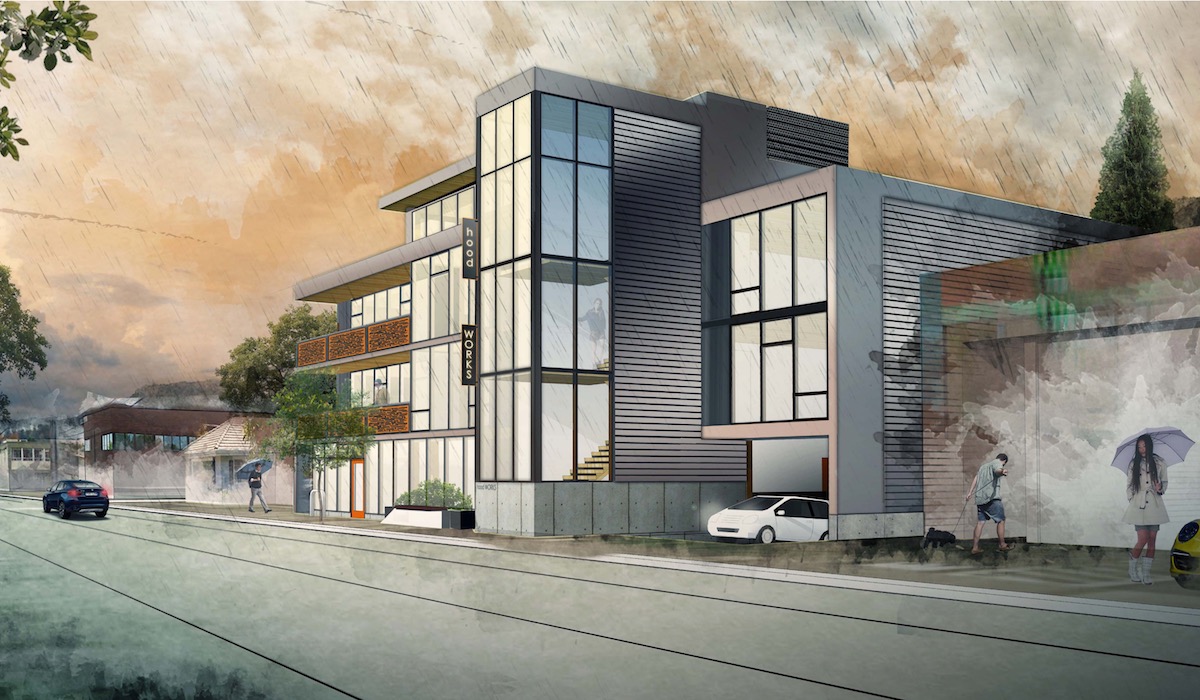 The project will be located at 5615 & 5621 SW Hood Avenue, just off SW Macadam Avenue. The site is currently occupied by a 1963 garage and a 1904 residential building (currently in commercial use).
Exterior materials proposed include silver colored metal panel, aluminum storefront glazing, laser cut weathering steel panels, blackened steel panels and cast-in place concrete. The project will have green roofs planted over levels 3 and 4.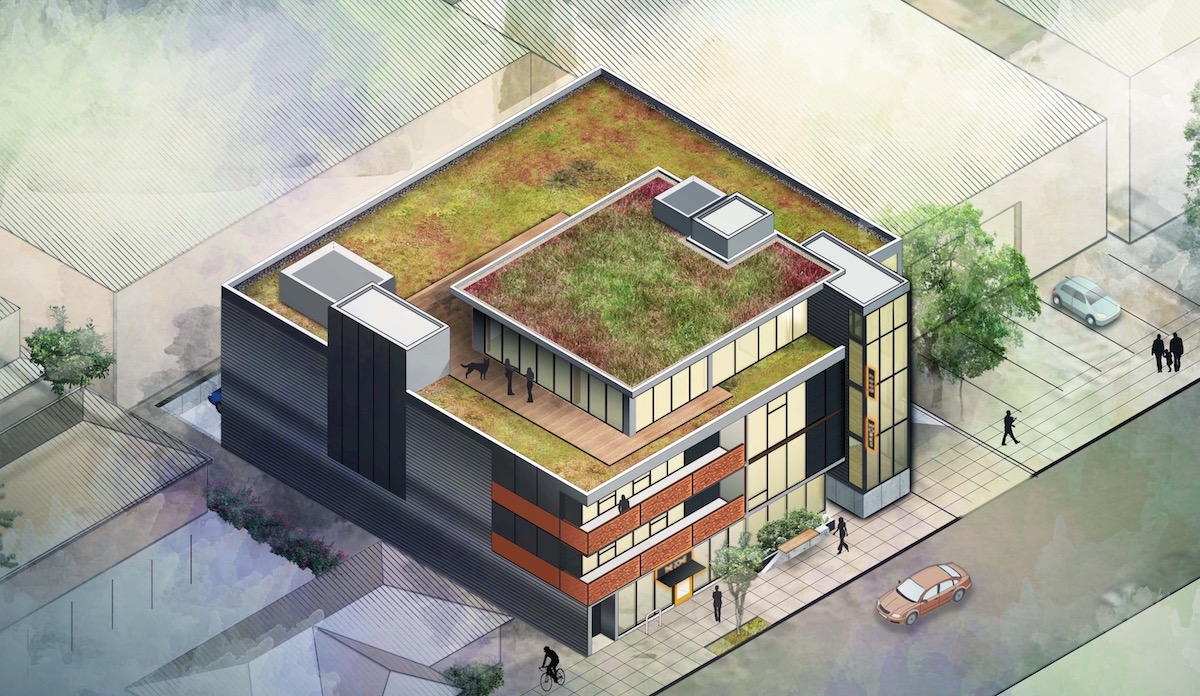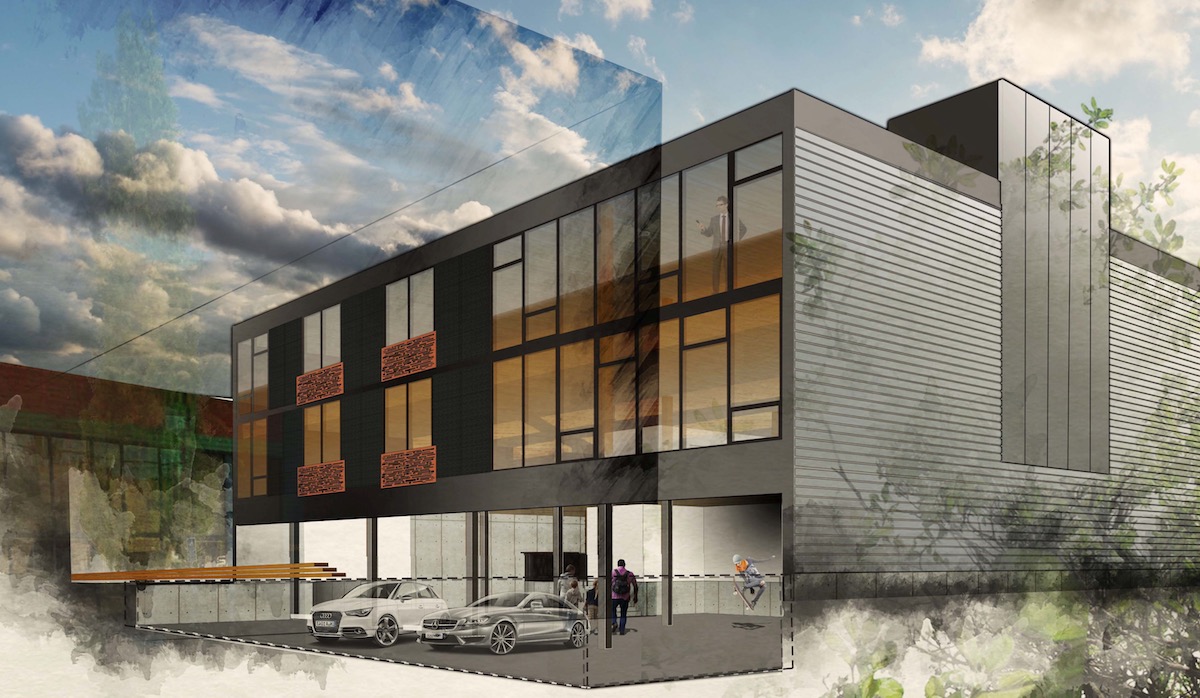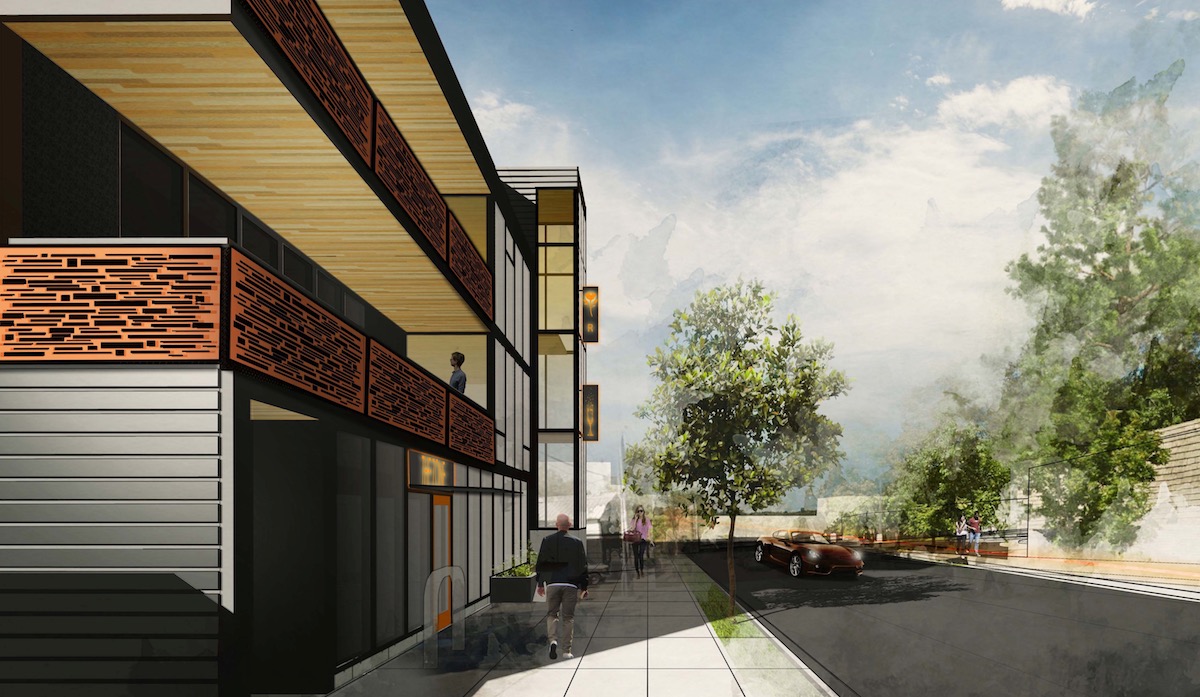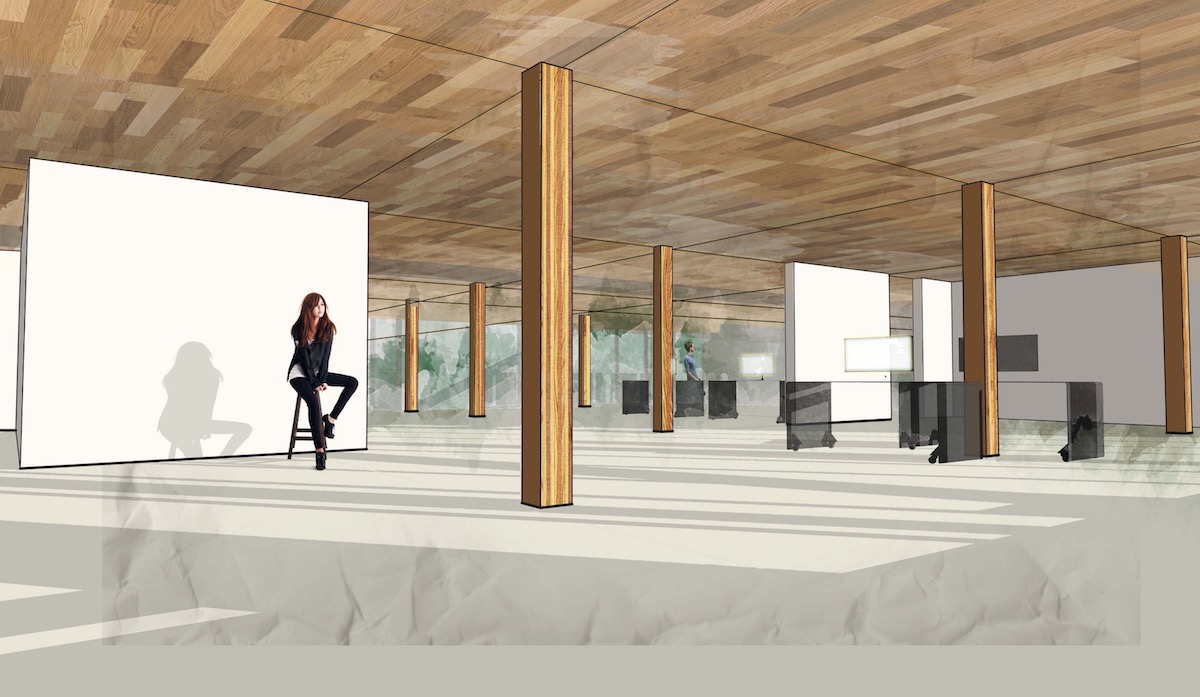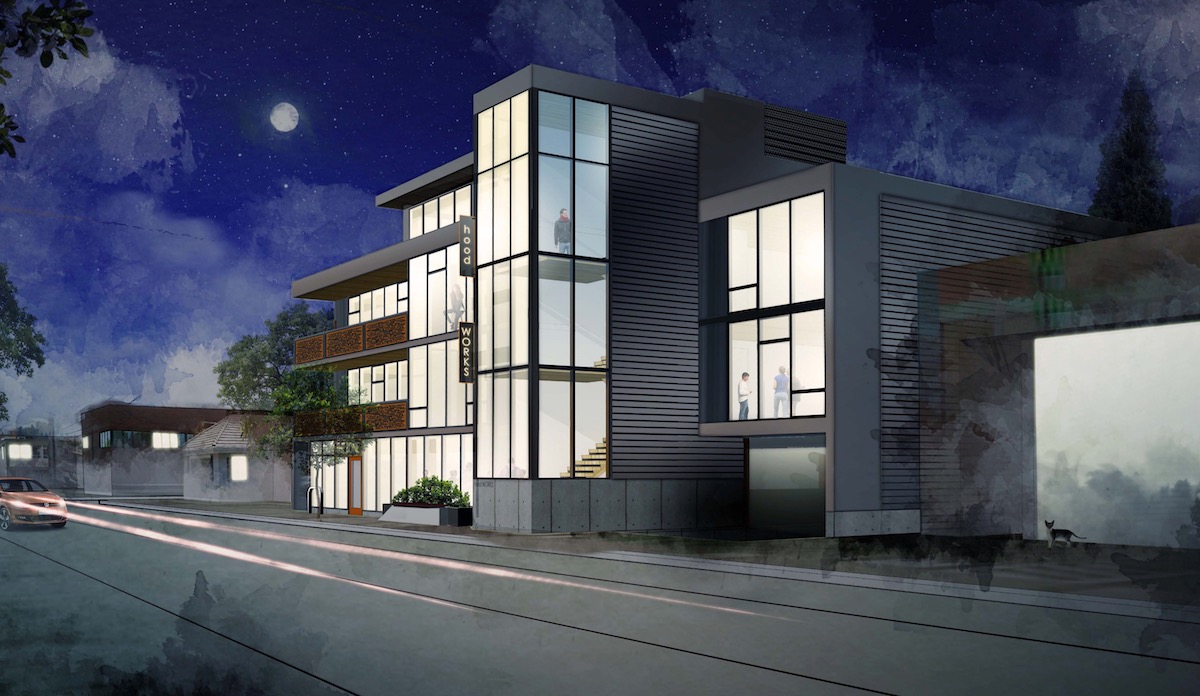 Hoodworks was approved by the Design Commission at the project's first design review hearing, held on May 4th, 2017. Building permits will need to be obtained before work can begin on site.
Drawings