Building permits are currently under review for a student housing development at NW 16th and Marshall. The 6-story building is being designed and developed by Kōz Development, who are based in Snohomish, Washington. The building will include 80 residential units for students at levels 2 through 5, and two retail spaces at the ground floor. 7 vehicular parking spaces and long term 86 bicycle parking spaces are proposed.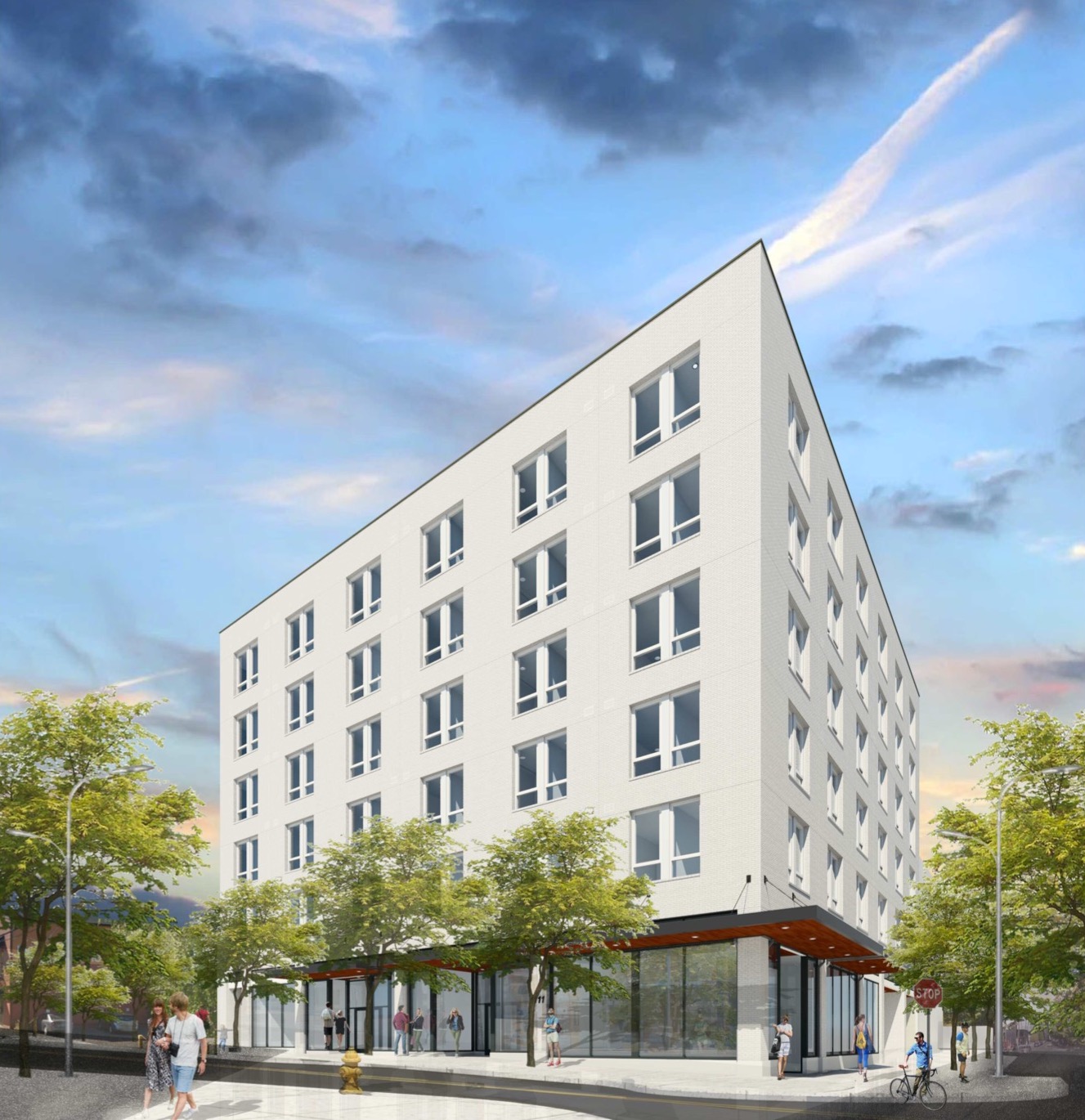 The project site is a quarter block at 1111 NW 16th Ave. The site is currently occupied by surface parking and a 1947 warehouse, until recently home to Vintner's Cellars. The site is directly to the north of the under construction Derby NW building, by the same developer. Other nearby planned or under construction buildings include the NW 17th & Kearney Apartments, North 18, and the NW 17th & Pettygrove Apartments.
The primary material for the building will be a white colored brick. Aluminum storefronts will used at the ground level and vinyl windows at the upper stories.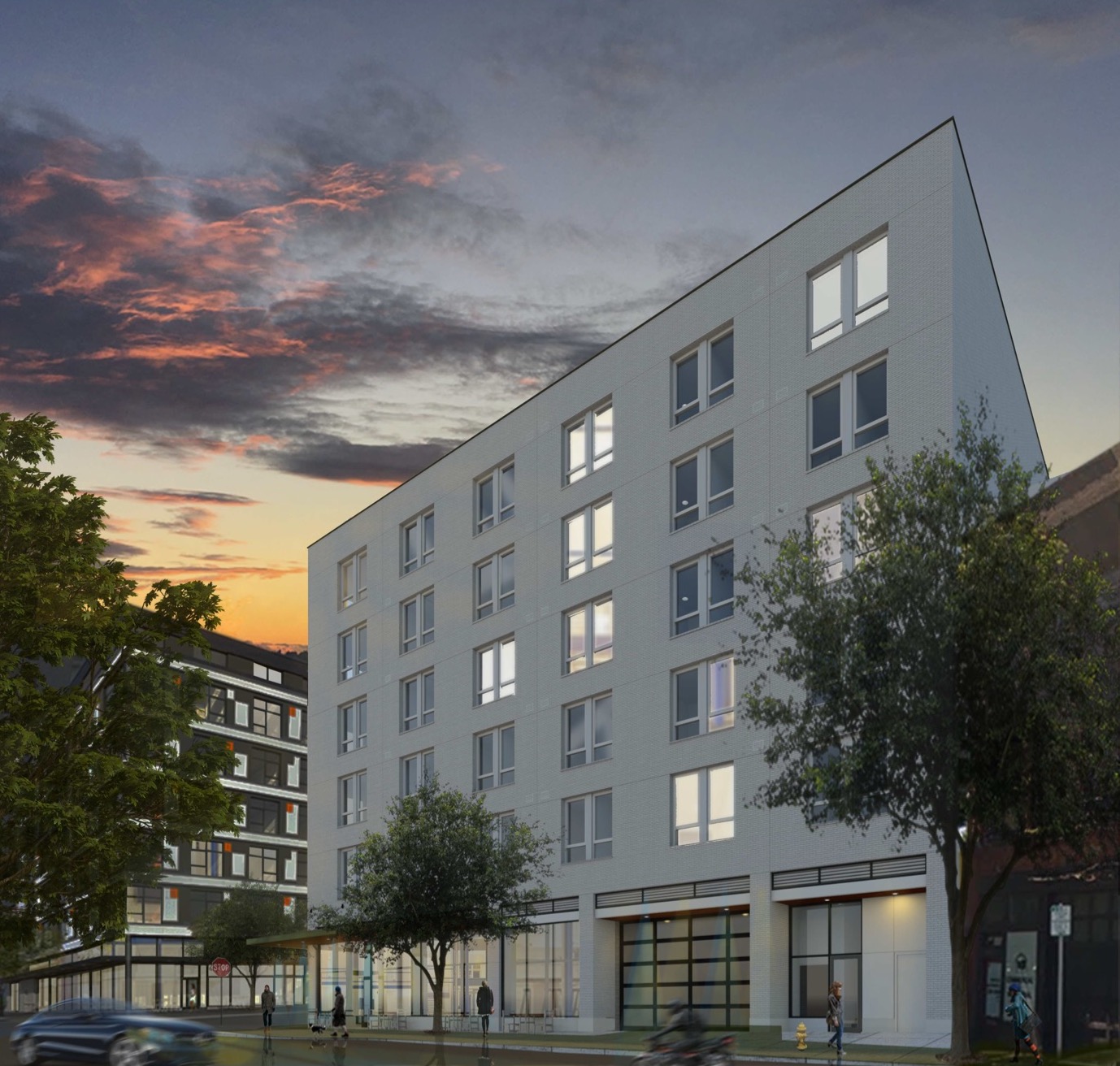 The project went through a Type III Design Review, and was approved by the Design Commission at its first hearing, held on April 26th 2018. Building permits for the NW 16th and Marshall student housing are currently under review.
Drawings