The Design Commission has approved Derby NW by Kōz Development, a new seven story mixed use building. The building will contain 128 residential units, 20% of which will be affordable to those earning less than 60% of area median family income. At the ground floor the building will include a retail space at the corner of NW 16th & Marshall, as well as the lobby/amenity area and 12 of the residential units. Long term bicycle parking for at least 150 bicycles will be provided. No vehicular parking is proposed.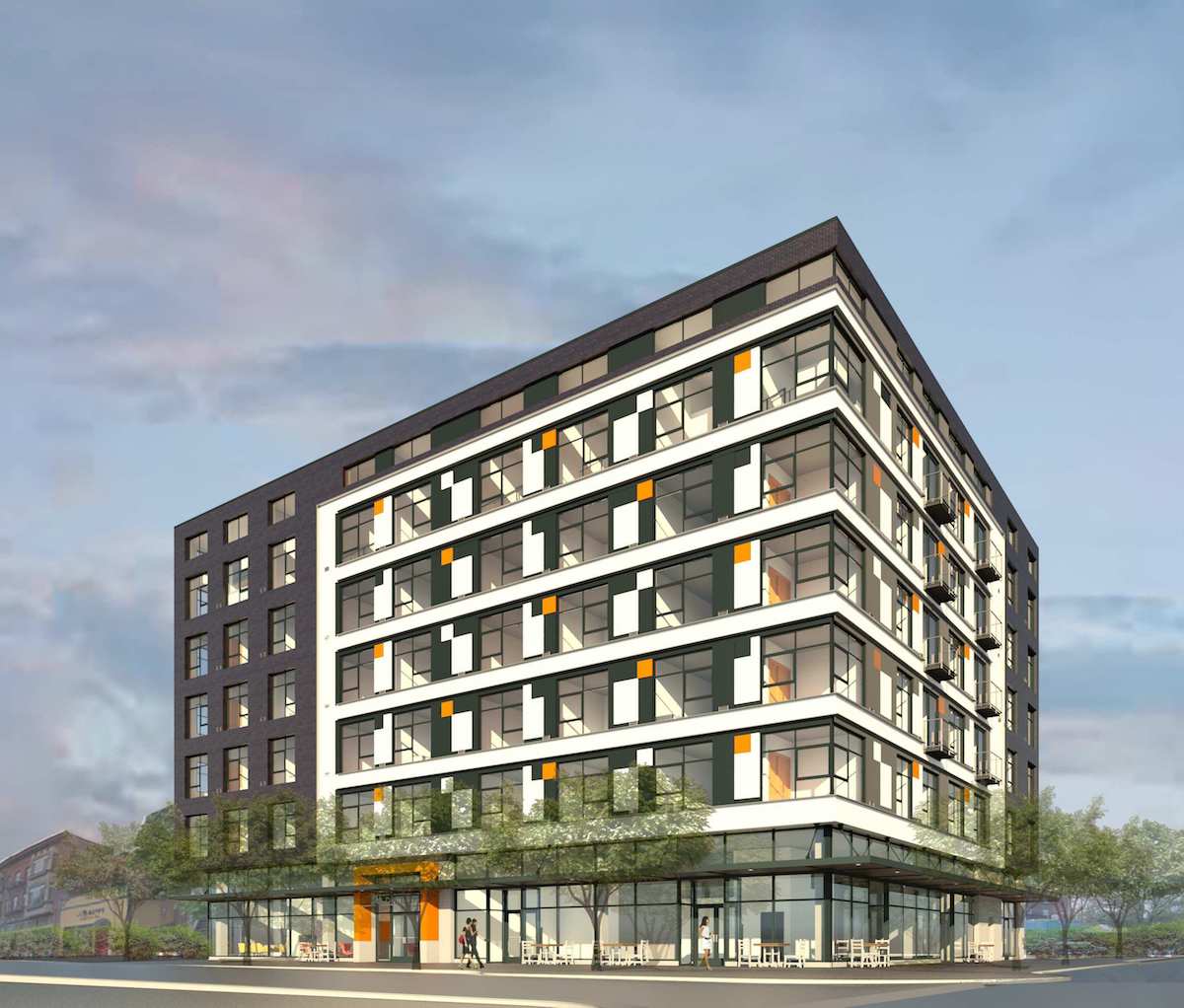 The building will be constructed on a site that was formerly home to Slabtown bar, seen above in April 2016. The bar closed in November 2014, and was demolished in early 2016.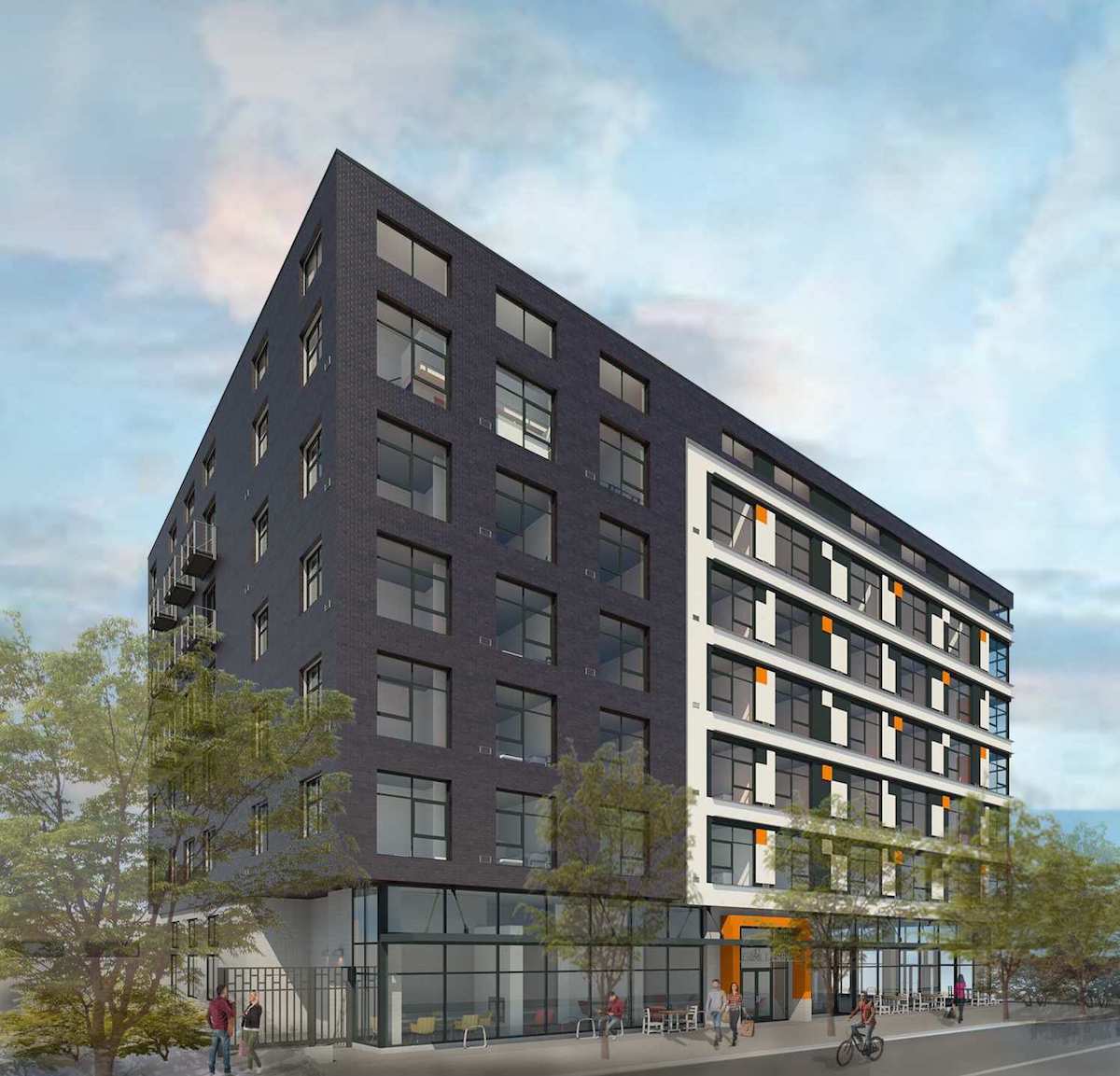 The building will be arranged in a "C" shape, with a courtyard facing the interior of the block. Exterior materials proposed include brick, cast-in-place concrete, various colors of Equitone panels, aluminum storefront glazing and vinyl windows.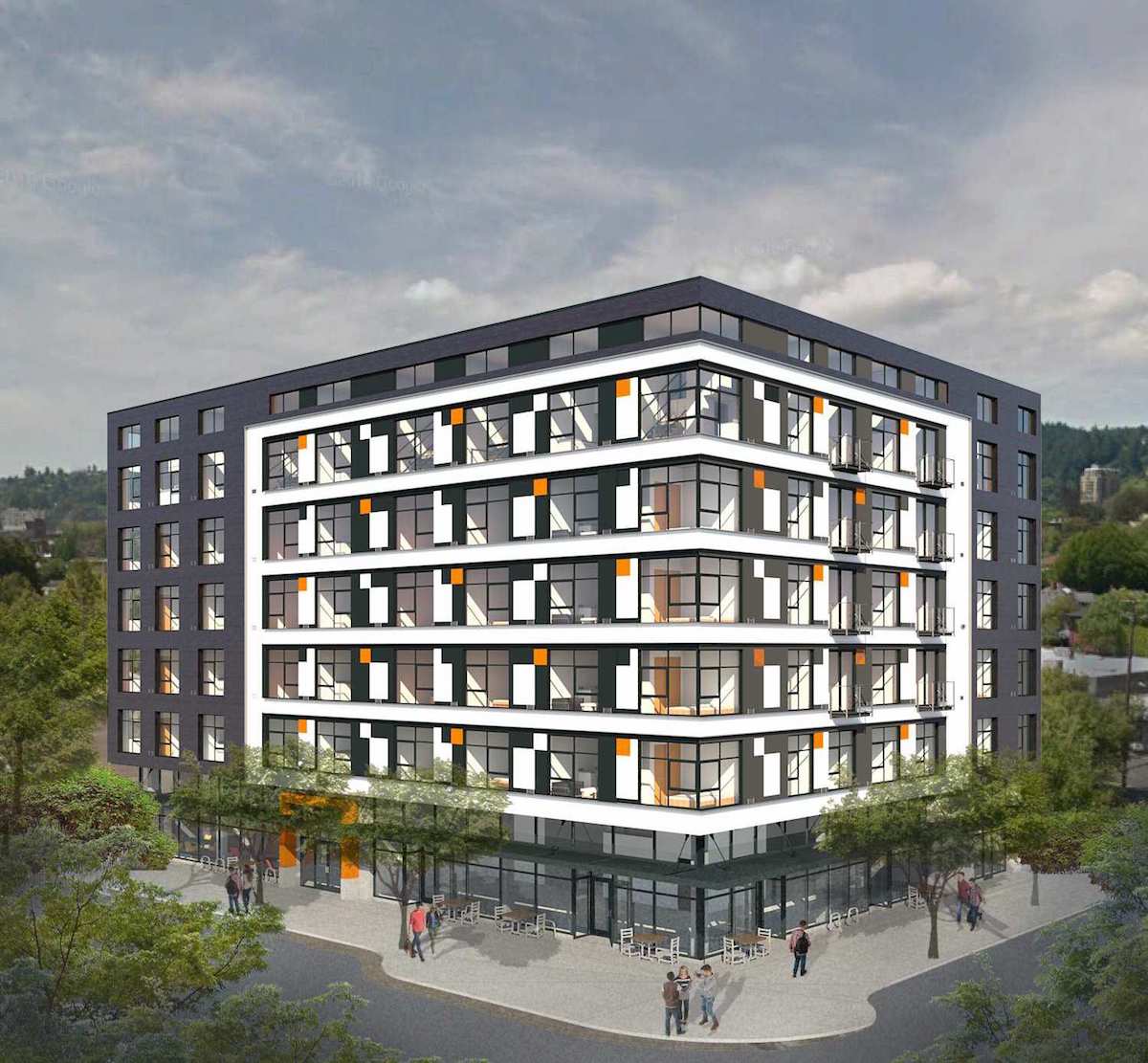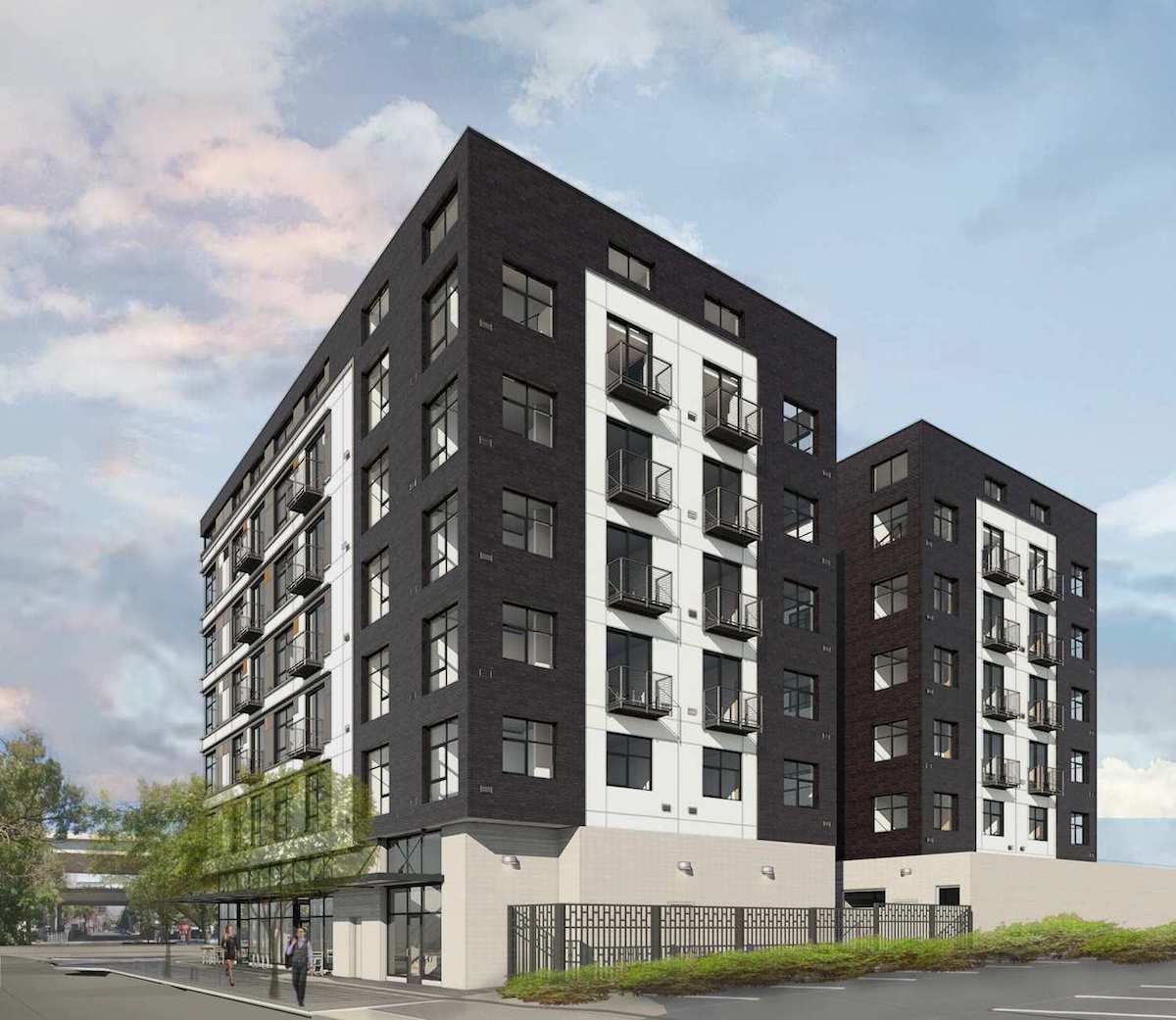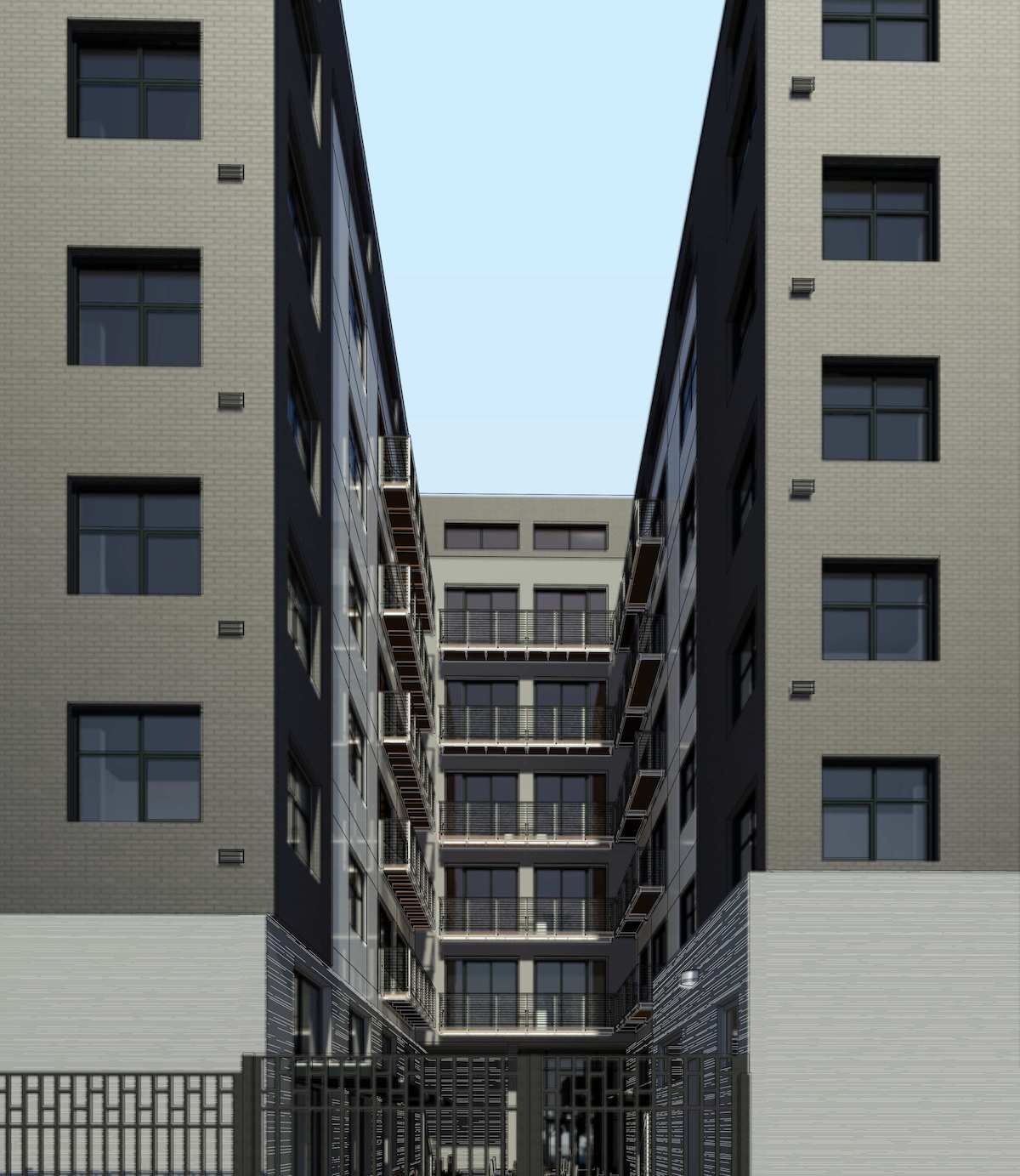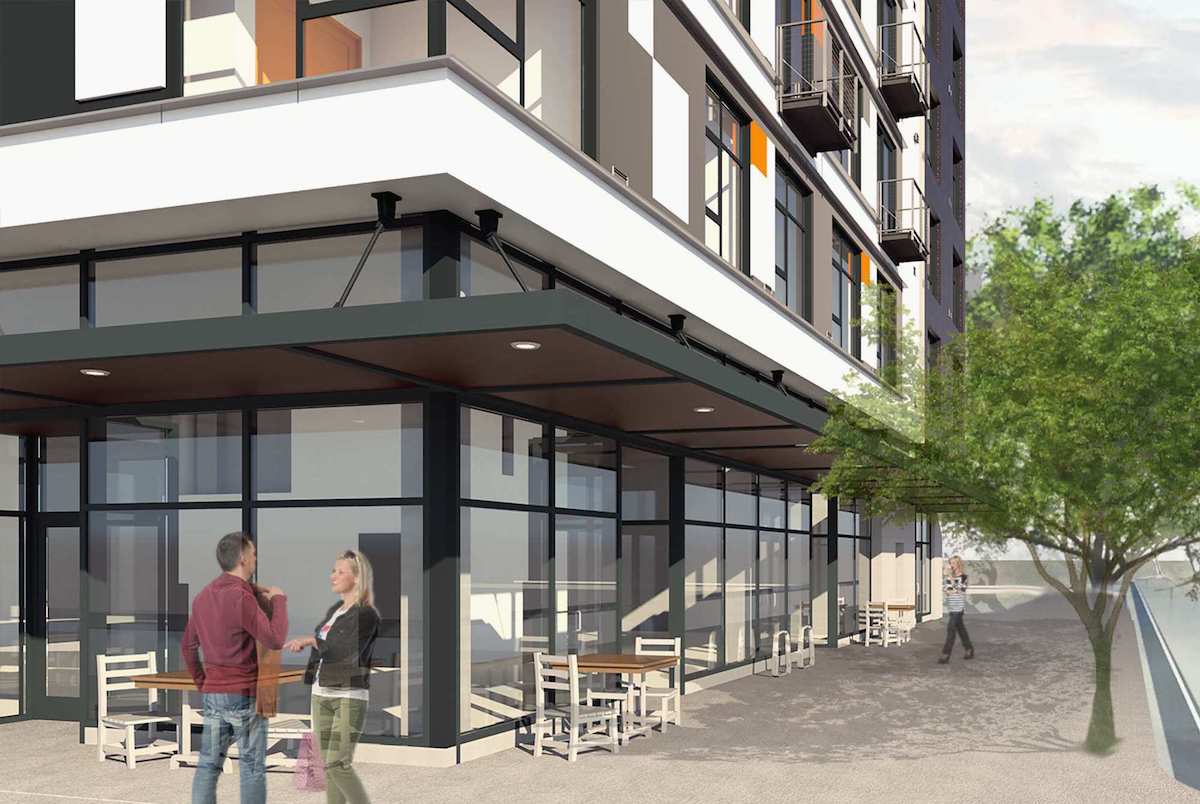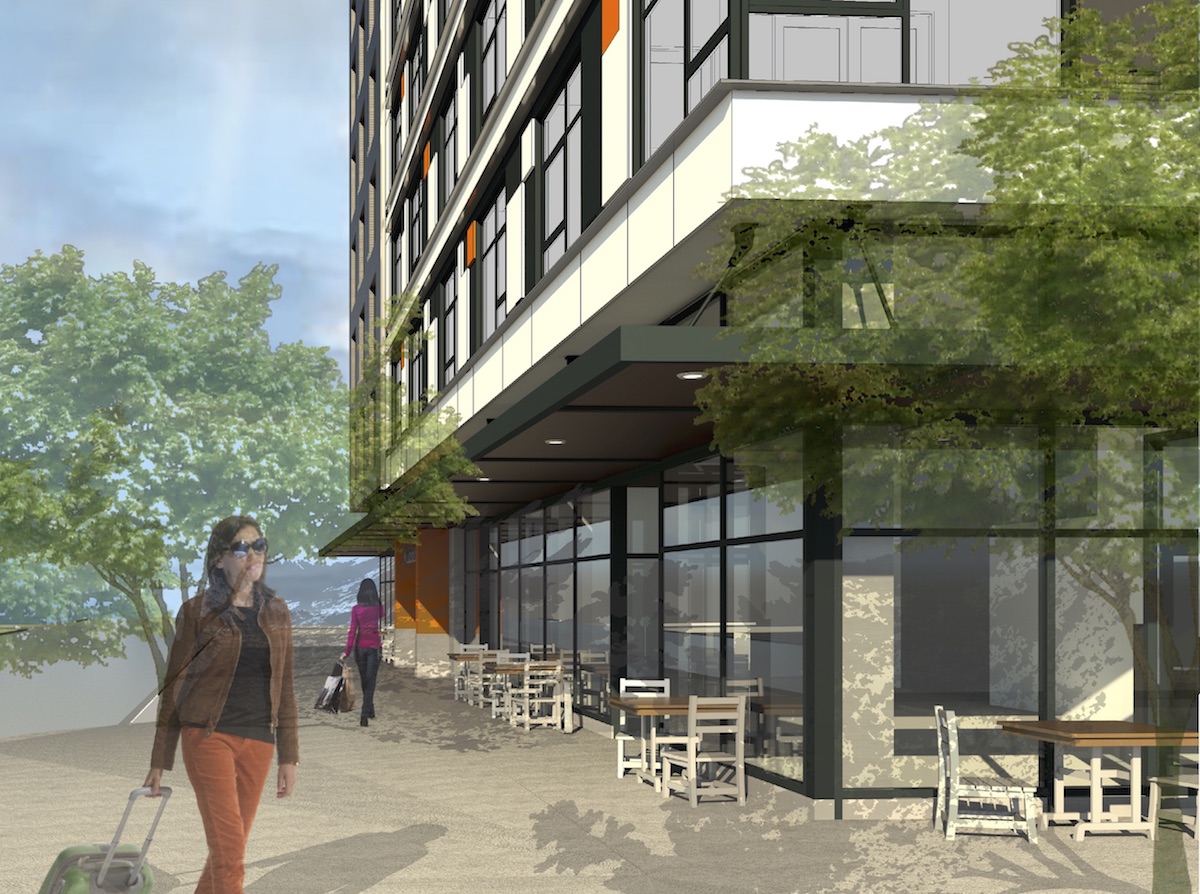 Derby NW went before the Design Commission three times in total: in October 6th 2016; December 1st 2016; and January 6th 2017. Changes made during the review process changes primarily related to the facade organization and ground floor detailing at the storefronts and canopies. The project was approved at its third and final hearing, by a split vote. Commissioners Molinar, Livingston, Rodriguez and Wark voted to approve the project, while Commissioner Savinar voted against. Commissioenrs Clarke and Vallaster chose to abstain. The Final Findings and Decision by the Design Commission concluded that the project had evolved for the better during the review process and will contribute to a vibrant pedestrian realm adjacent to the raised freeway:
The design of the proposed new residential mixed-use building in the Northwest Plan District has evolved throughout the course of its design review process. The ground floor will contribute to creating a vibrant pedestrian realm, the materiality and detailing will integrate satisfactorily with the eclectic neighborhood, and, with some conditions of approval, will result in a durable and cohesively-designed building that will provide visual interest, especially to this site adjacent to the raised freeway.
Building permits will need to be obtained before construction can begin.
Drawings