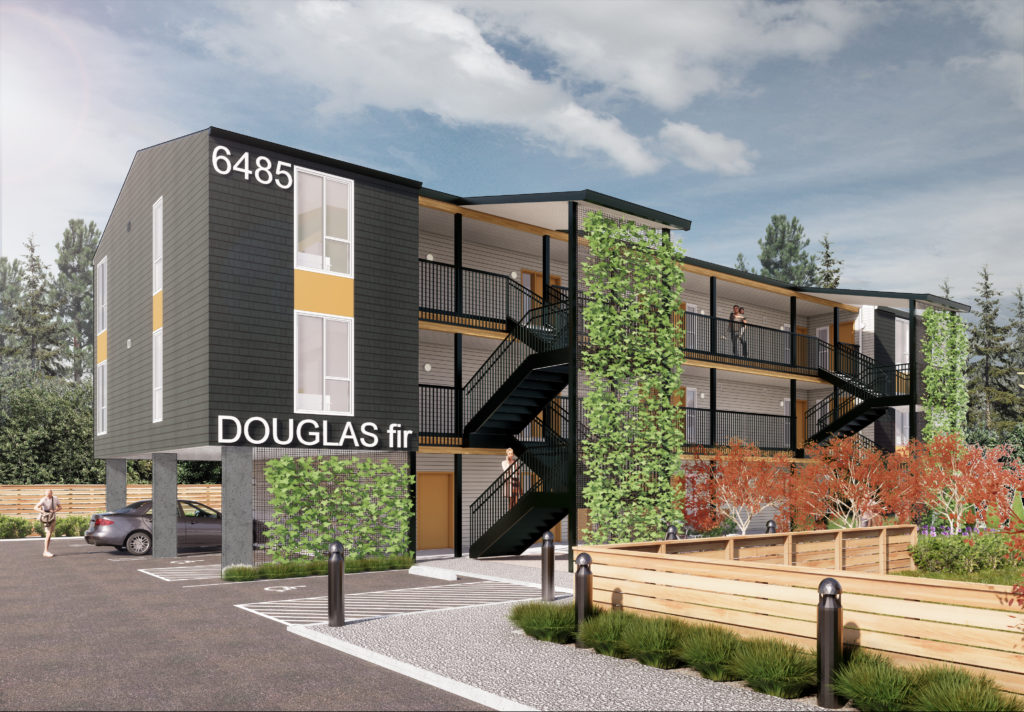 Every week, the Bureau of Development Services publishes lists of Early Assistance applications, Land Use Reviews and Building Permits processed in the previous week. We publish the highlights. This post covers August 31st, 2020 to September 6th, 2020.
A project at 6606 N Greenwich Ave has been submitted for building permit review:
Single PDF – new 3 story apartment building with 12 units.
The Douglas Fir Apartments at 6485 SE 128th Ave have been submitted for building permit review by Scott Edwards Architecture:
PDOX PS – new 3-story 15 unit apartment building with on-site parking and associated site work. W/20-179789-MT
A building permit was issued for a project with buildings at 1405 SE Bybee Blvd and 1406 SE Glenwood St (previously 6705 SE 14th Ave):
Construct new 3 story (5) unit apartment building with associated site work

Construct new 3 story (4) unit apartment building with associated site work