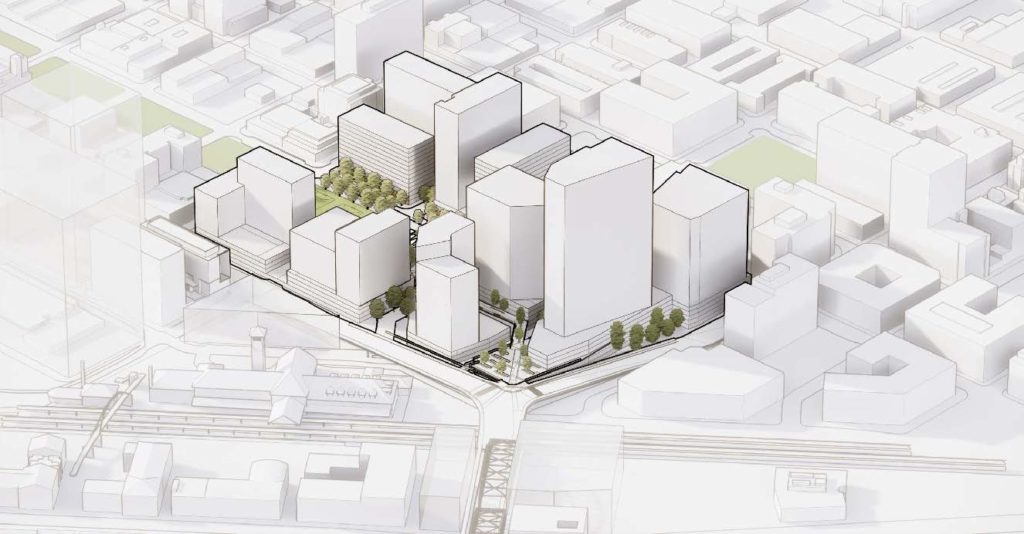 Issues around the Green Loop still lingered at a second Design Advice Request meeting* for the Broadway Corridor, reports the Daily Journal of Commerce.
KGW reported on the concerns of Pearl District neighbors around the Hyatt Place and Allison Residences at NW 12th and Flanders. The 23-story tower had its first Type III Design Review hearing last week.
A groundbreaking ceremony was conducted for 1715 SW Salmon, reports Multifamily News. The project will be the first building developed by Greystar in Portland.
The Business Tribune wrote about the first Design Review hearing for the Holden of Pearl, a proposed senior housing development at NW 13th & Quimby.
The latest proposal for the relocation of the 10th & Alder food carts is for 30 carts to relocate to Ankeny Square at SW Park and Ankeny, according to the Oregonian. The carts lost their former home to make way for the Block 216 tower. A previous plan would have seen them moved to the North Park Blocks.
*This article will be unlocked for the rest of this week. After this week it will only be viewable by DJC subscribers.