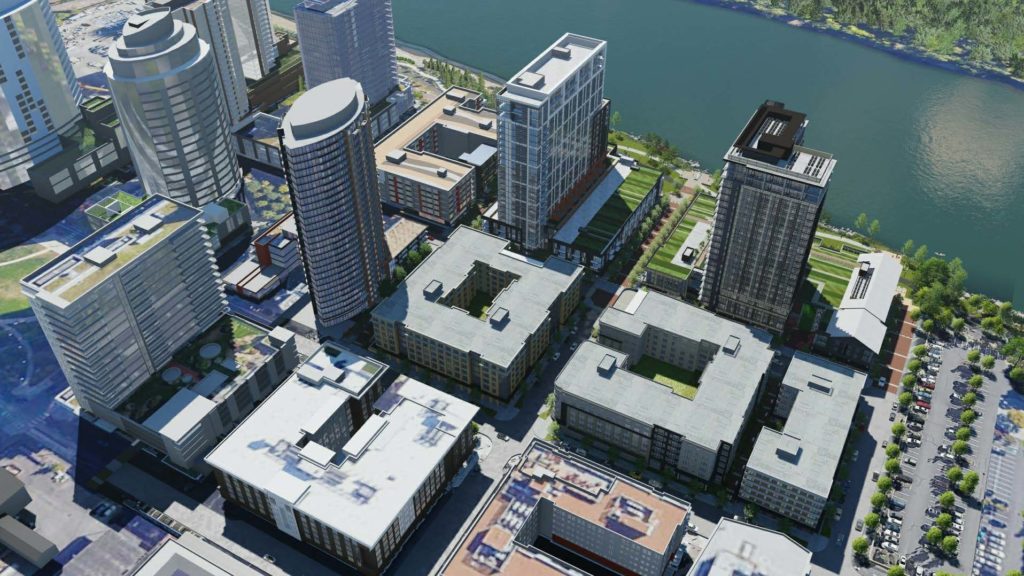 Every week, the Bureau of Development Services publishes lists of Early Assistance applications, Land Use Reviews and Building Permits processed in the previous week. We publish the highlights. This post covers September 9th to September 15th 2019.
Early Assistance has been requested for a project at 3218 N Borthwick Ave:
New 3-unit, 3-story + roof deck wood frame residential building. This project will mee community design standards to allow for additional density.
Early Assistance has been requested by Mentrum Architecture for a project at 1463 NE Killingsworth St:
Build two 3-story 19-unit mixed use buildings in two phases on site that includes two taxlots. First structure would be built on R229093 and the second on R229094 (after existing structure demolition). Plan is to install Stormtech system in required building setback..
Early Assistance has been requested by Leeb Architects for the YMCA Foster project at 6036 SE Foster Rd:
Amend (or update) previously-approved Planned Development and Conditional Use approval (see LU 16-179844 PD CU). The proposal is similar to what was approved, but it will be 100% affordable dwelling units and woulld increase the number of dwelling units from 54 to 90.
The Willamette Blocks at SW Bond and Lane have been submitted for a Type III Design Review by Hensley Lamkin Rachel Architects and Alamo Manhattan:
Project including four separate mixed-use multifamily structures with approximately 1,200 multifamily units, ground floor retail and parking uses. Blocks 41 & 44 (along the river) will be high rises and Blocks 42 & 45 (along Bond) will be mid-rises. The project will also include greenway improvements and infrastructure.
A project at 1535 NE 41st Ave has been submitted for building permit review by Allusa Architecture:
New 3 story, 19 unit apartment building and associated siteworks. Trash inside the building. Includes 5 units on ground floor and 7 units on 2nd and 3rd floor.
A project at 4128 NE Martin Luther King Jr Blvd has been submitted for building permit review by Fosler Portland Architecture:
Construct new 3-story, 19-unit apartment building over existing excavated basement. Construct new footing/foundation walls. ***mechanical, electrical and plumbing permits to be obtained separately***
A building permit was issued for the Eastside Innovation Hub at 808 SE Alder:
Full building renovation, change of use and occupancy; addition of 3rd story. Full seismic upgrade.
A building permit was issued for a project at 7448 N St Louis Ave:
New 12 unit 3 story apartments, on parcel 1 (east) of 18-174737-FP, includes associated site work ***mechanical separate permit*** see 19-159285-CO for identical bldg on adjacent lot
A building permit was issued to Partin & Hill Architecture for a project at 2306 SE 158th Ave and 2305 SE 159th Ave:
Construct new 3 story (16) unit apartment building with associated site work (demo of existing SFR under 16-246795-RS)

Construct new 3 story (16) unit apartment building with associated site work(demo of existing SFR under 16-246795-RS)