An initial Design Review hearing has been held for the Raleigh 22 Apartments, a 6 story mixed use building by SERA Architects for developer Cairn Pacific. The 70′ tall building is proposed to include 173 residential units, with 6,118 sq ft of ground floor commercial space along the NW Raleigh and 22nd frontages, and 1,746 sq ft of commercial space facing facing NW Quimby. Vehicular parking will be provided in an underground parking garage, of either one or two levels, which will also include long term parking for 216 bicycles.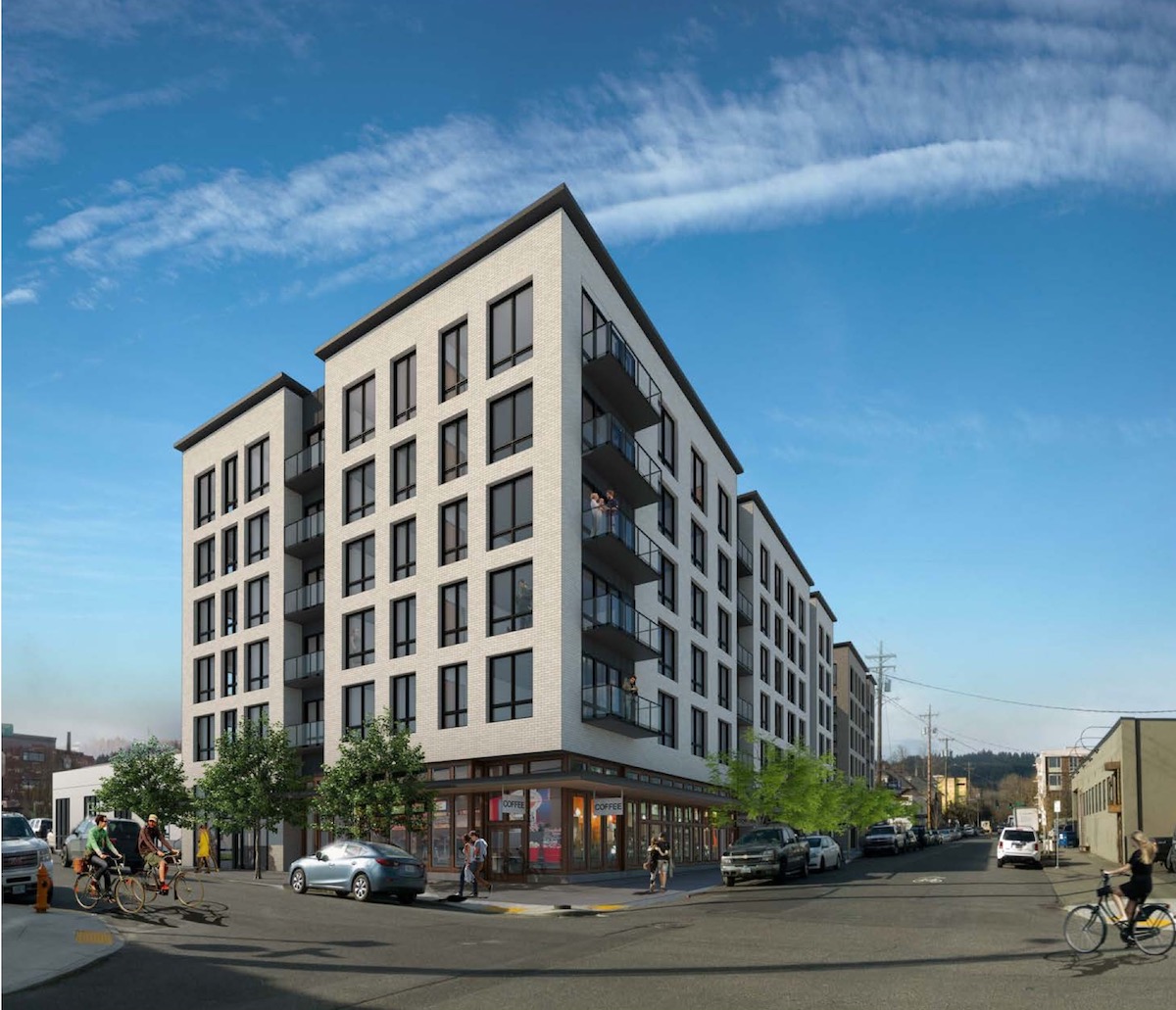 The project site is currently occupied by a warehouse built in 1957, used by George Morlan Plumbing. The L-shaped site is approximately the same size as a 3/4 of a standard Portland block. The site is located just outside the boundaries of the Con-way Masterplan, and is directly across the street from the LL Hawkins and Slabtown Marketplace. Other developments in the vicinity (shown as already built in the rendering below) include the Leland James office building, Con-way Blocks 294E and 295E and Q21.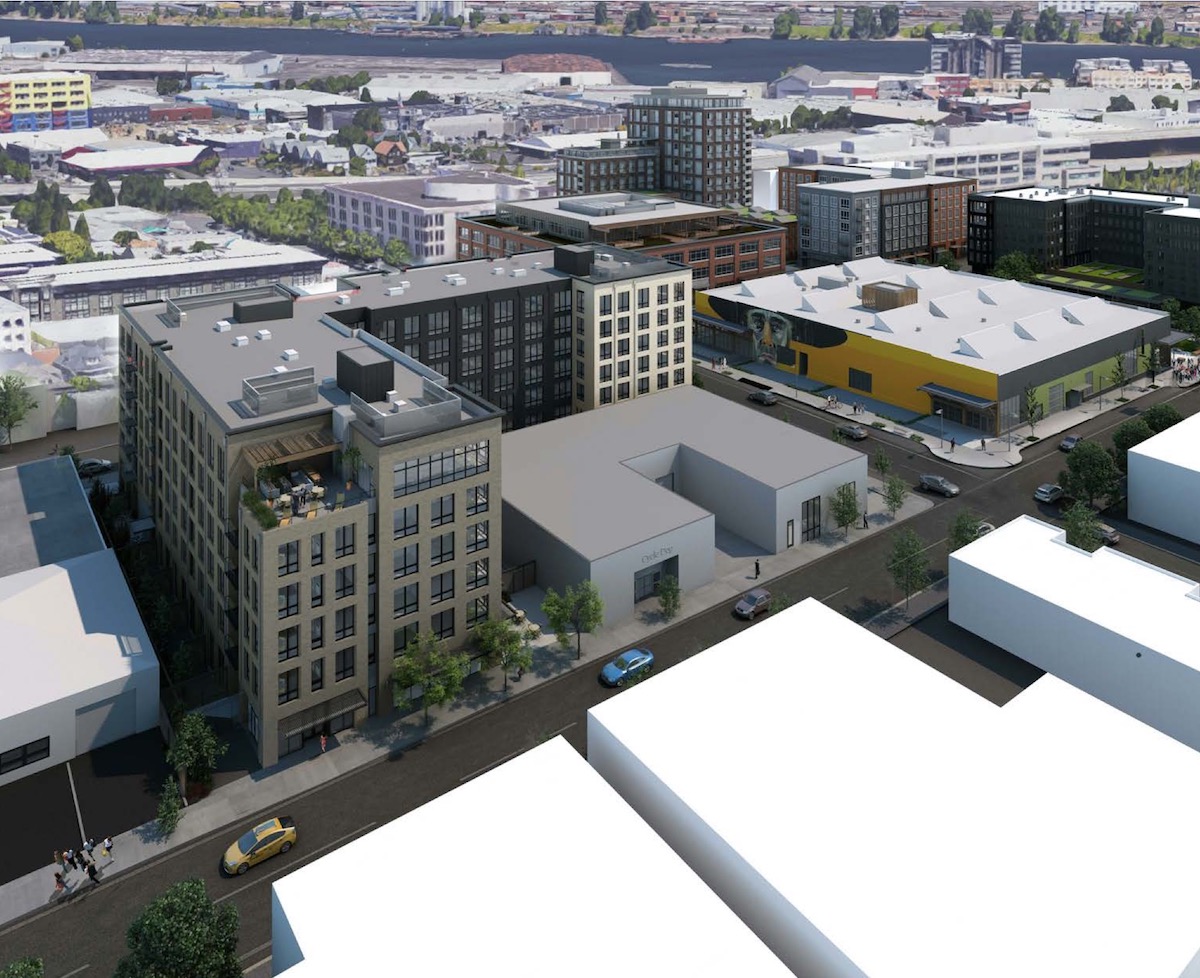 The building is arranged in an L-shaped, pulled away from the property lines on all sides in order to allow glazing.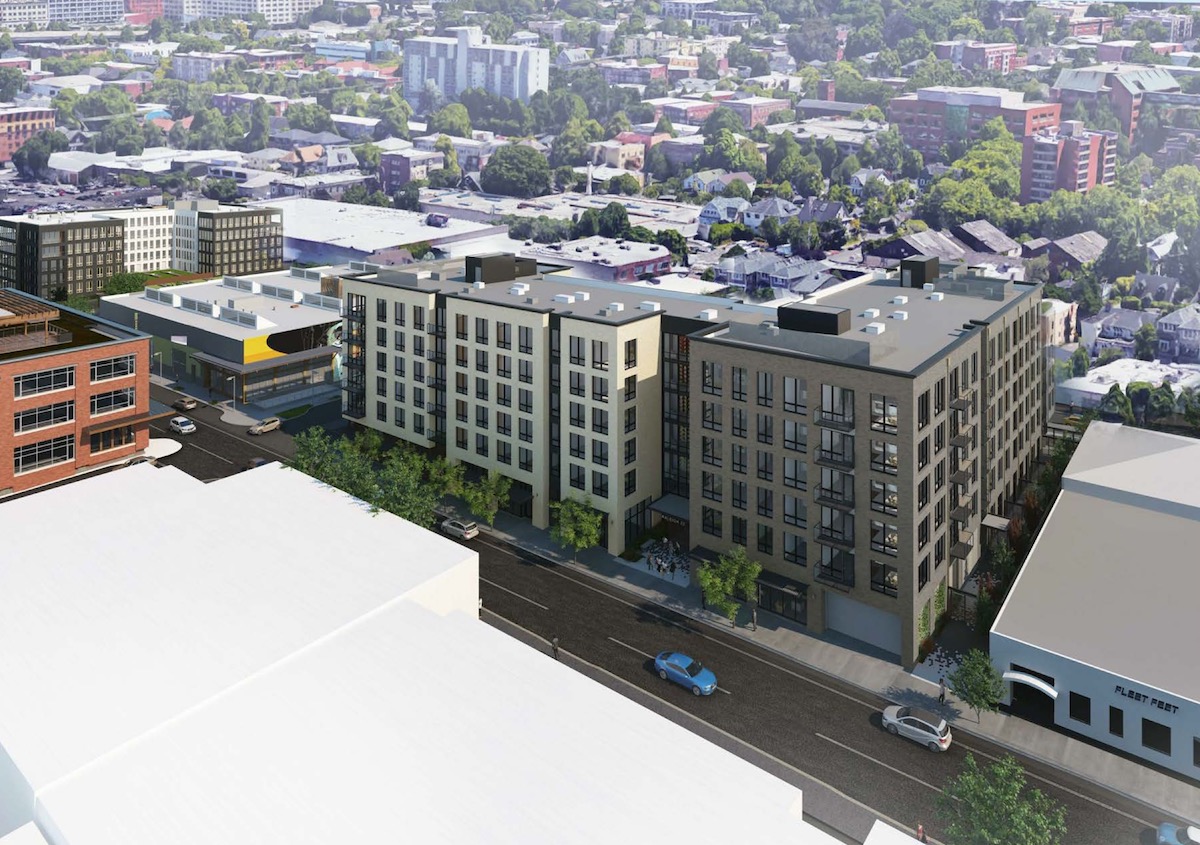 Materials proposed for the building include brick, in a grey and limestone color; standing seam metal panel; aluminum and wood storefront systems; steel canopies; vinyl windows; steel balconies with glass railings.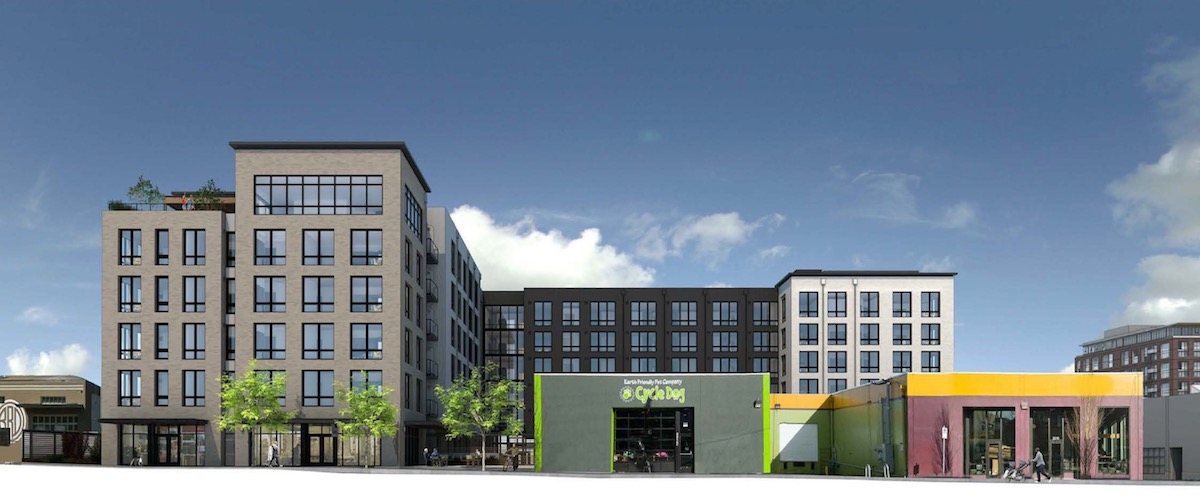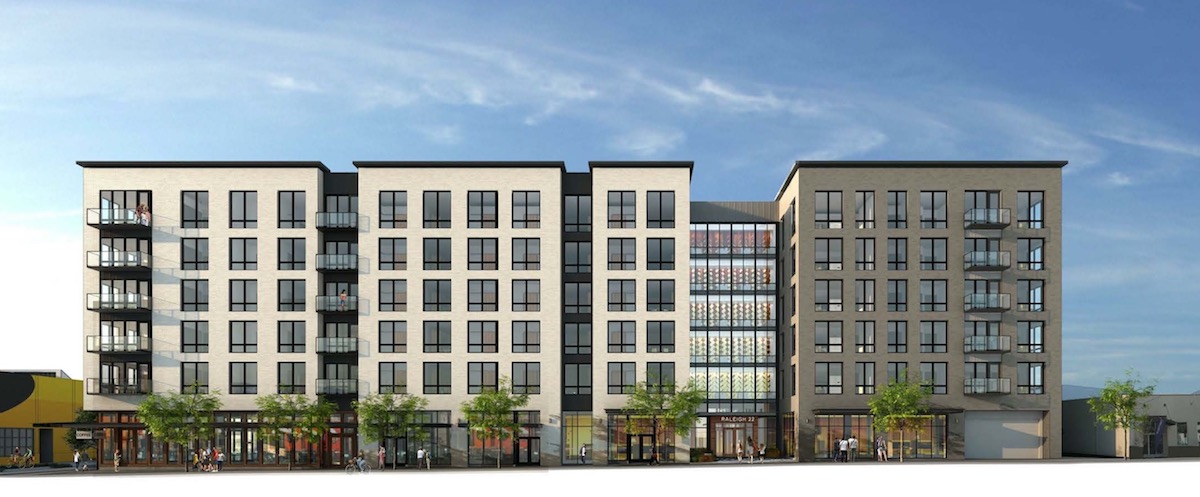 The mass of the building is broken down into two primary volumes, connected by a glazed 'bridge' element.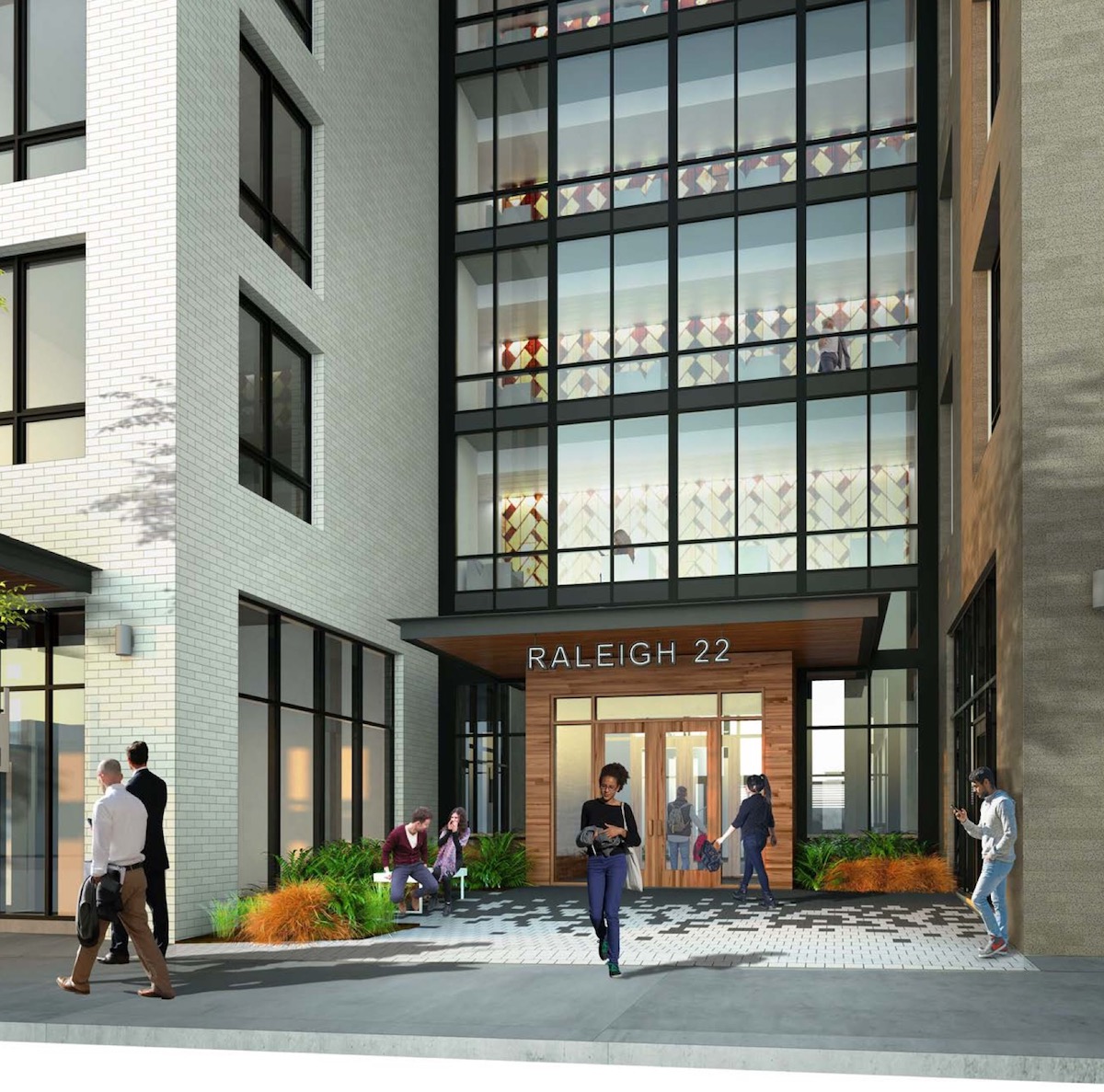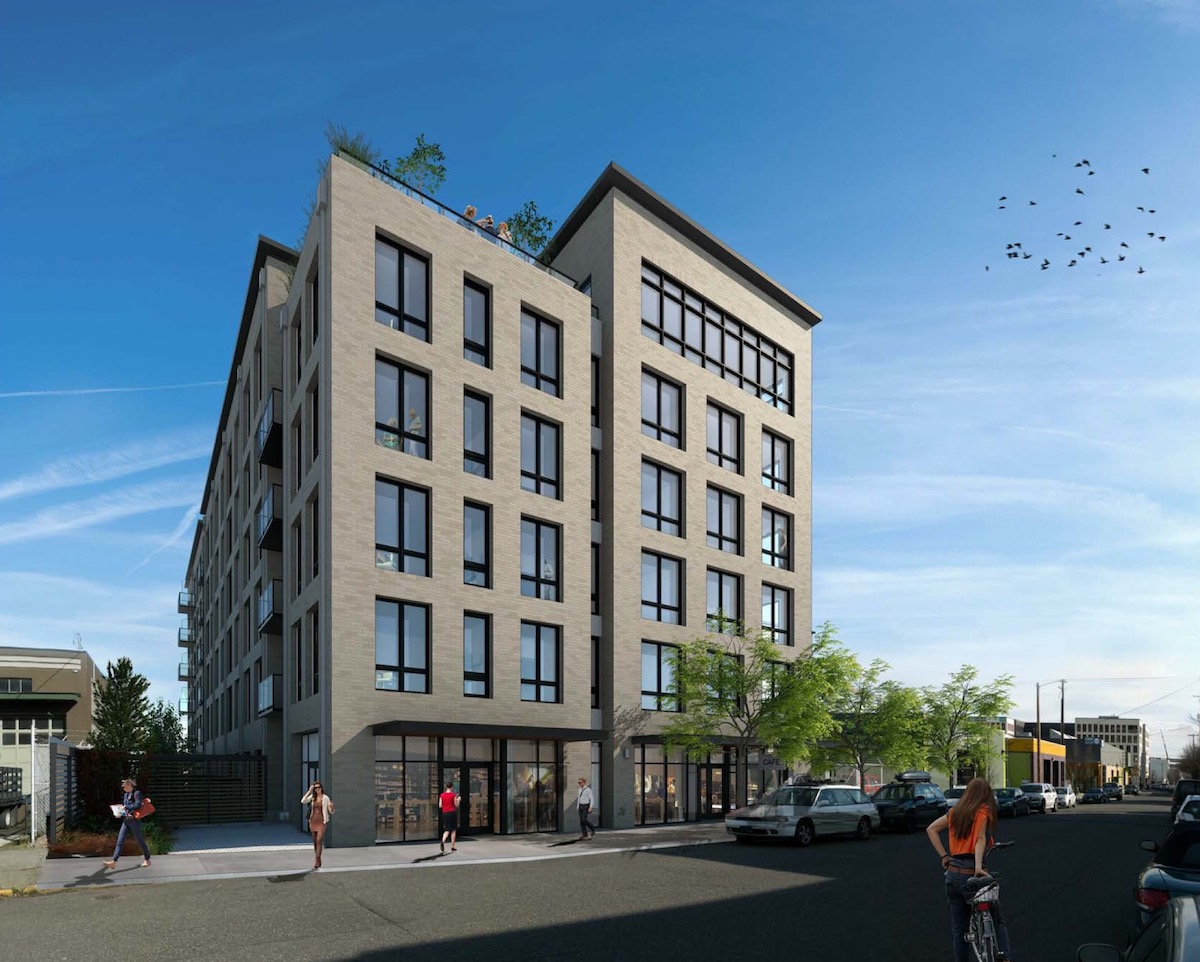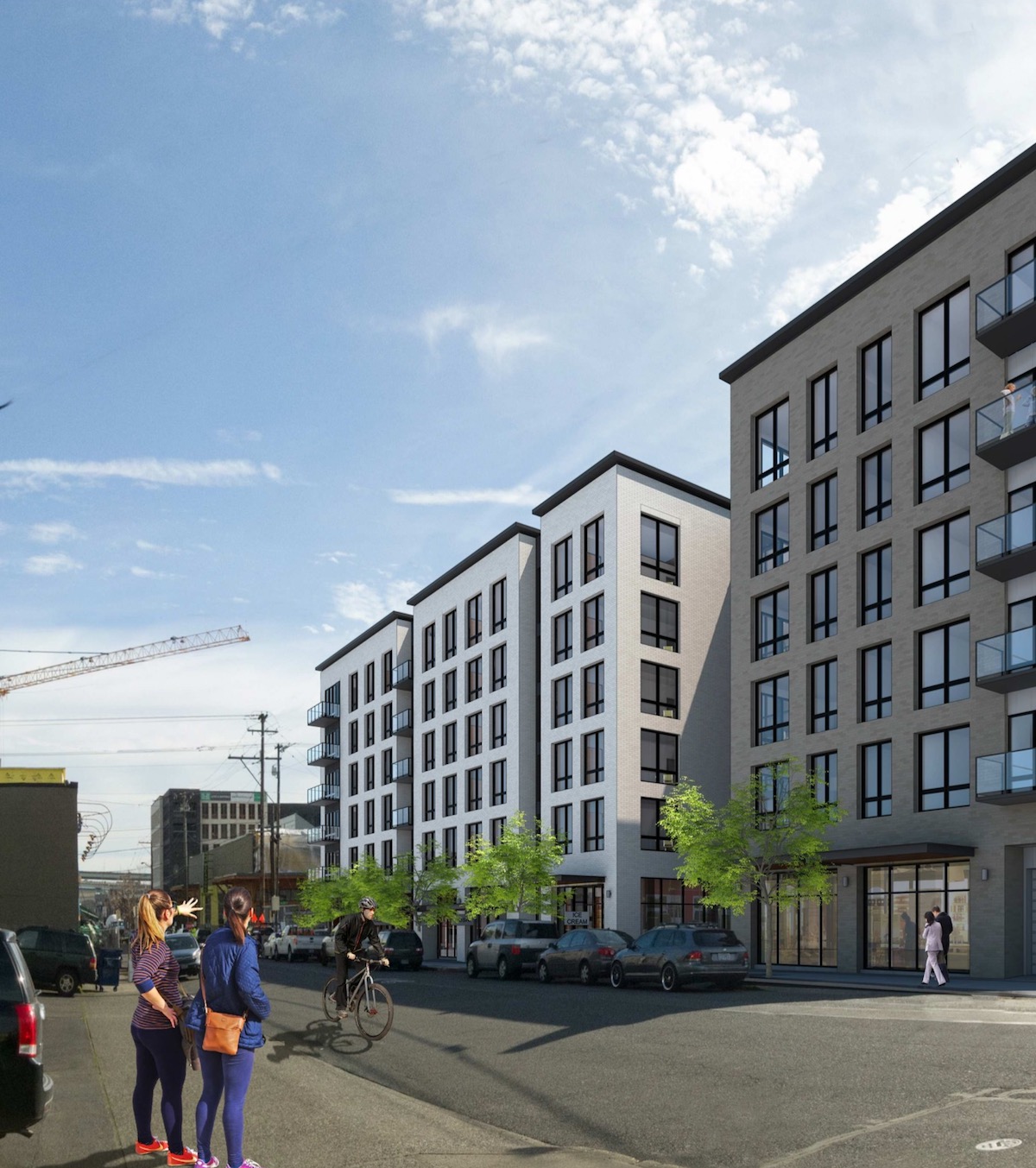 A Staff Report and Recommendation to the Design Commission, published before the March 23rd hearing, recommend approval for the Raleigh 22 Apartments. The Design Commission was not however ready to approve the project, citing concerns about the use of standing seam metal panel; the banded windows at the club room on the 6th floor; the exposed gutters; the glass 'bridge' element; and the inactive recessed areas along NW Raleigh and Quimby.
The project is scheduled to return in front of the Commission for a second hearing this Thursday, April 13th.
Drawings