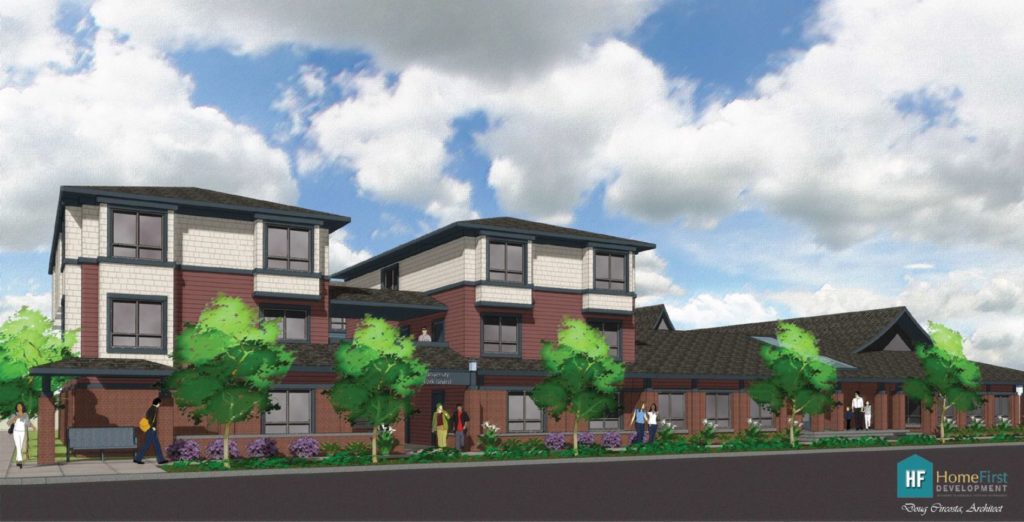 An article published at Medium wrote about the PUC Affordable Housing Initiative at 4775 N Lombard. Portsmouth Union Church is one of 435 faith based organizations in Portland with property that could be used for affordable housing.
Portland is taking another look at low-rent SRO hotels to ease its housing problems, writes the Oregonian. While many private SRO units have been lost in recent years, the Portland Housing Bureau plans on funding the redevelopment of the Westwind Apartments in Old Town and construction of Findley Commons on SE Powell.
The Orchards of 82nd (previously known as the ROSE/APANO Affordable Mixed Use) opened in February and now houses 47 families, writes Metro News.
The Daily Journal of Commerce looked at the construction of Raleigh Slabtown, which is employing a prefabricated wall-panel system.
The Portland Tribune wrote about how state law makers are building the political foundation for a series of housing bills.
*This article will be unlocked for the rest of this week. After this week it will only be viewable by DJC subscribers.