TVA Architects and VWR Development have returned in front of the Design Commission to present a project at SE 9th & Alder for the second time. As now proposed the nine story mixed use development would include 155 residential units over ground floor retail. Parking for 96 vehicles is proposed in an at-grade mechanical parking system. Long term parking for at least 233 bicycles will be provided.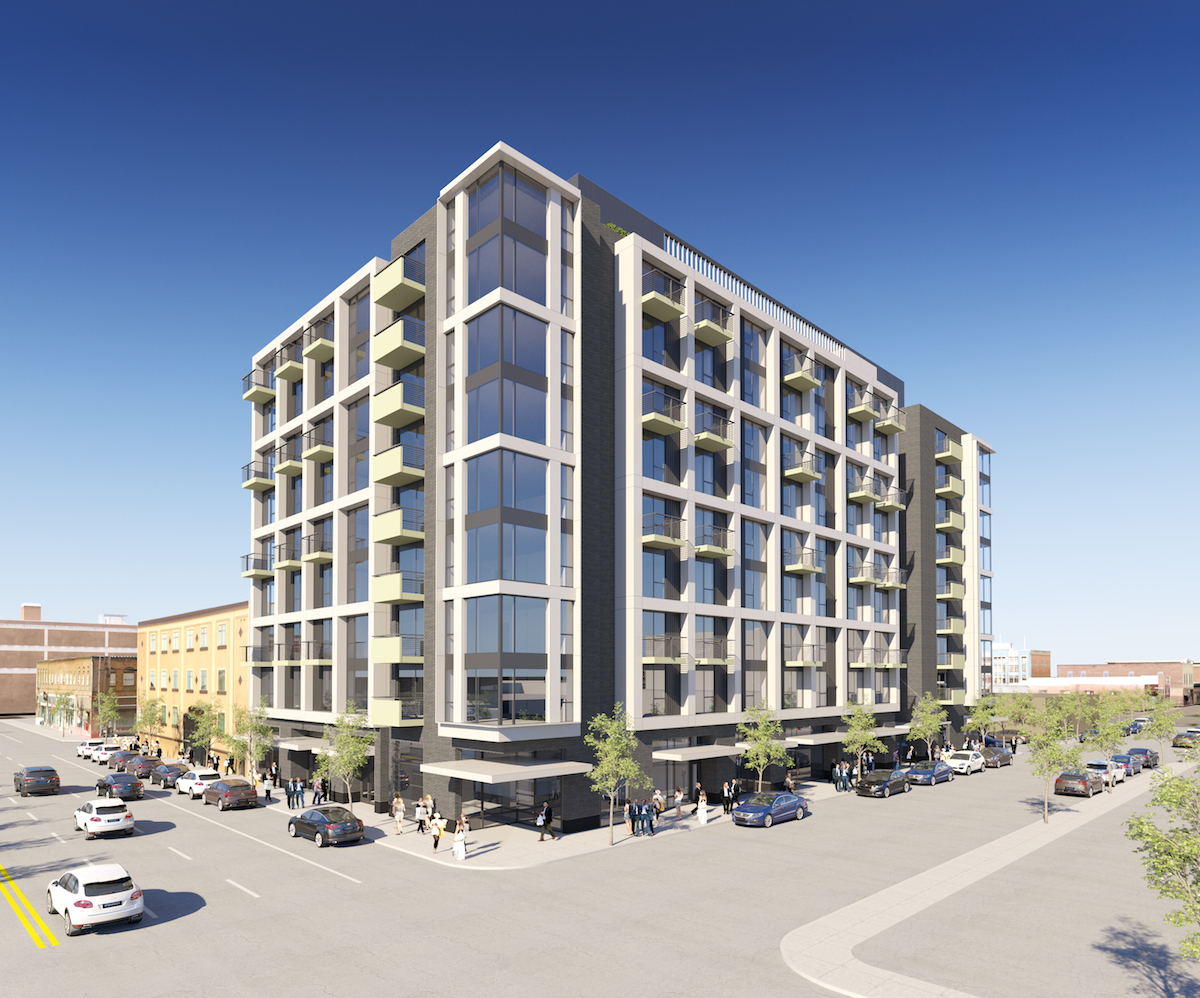 The project site is roughly half of the block bound by SE Alder St, 9th Ave, Morrison St, and 8th Ave. An existing building, built in 1890, will be demolished. Two other buildings on the block, built in 1927 and 1970, are not part of the site and will remain. A Design Review is currently pending of a one story addition to the 1927 building at SE 8th & Alder. Other buildings planned or under construction on the lower Morrison St corridor include the Goat Blocks, Little LOCA, Modera Buckman, and Modera Belmont.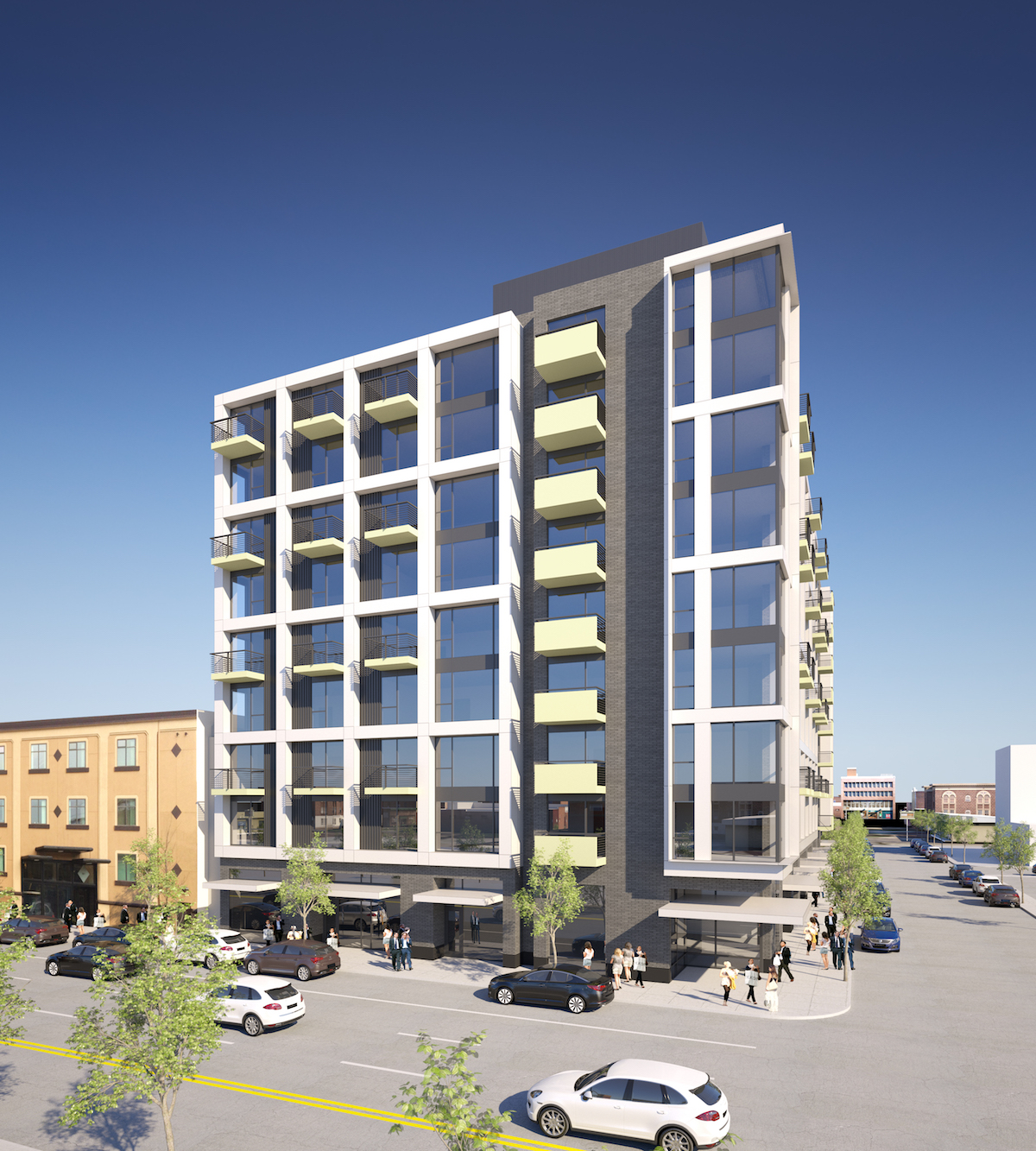 The building is arranged in a U-shaped plan, with a exterior courtyard for the use of residents at level 2. An amenity room and fitness room are proposed adjacent to the courtyard. A roof deck is also proposed at the top of the building. At the street facing elevations the building massed as three brick clad volumes, with a projecting metal grid inspired by the historic warehouses found in the district.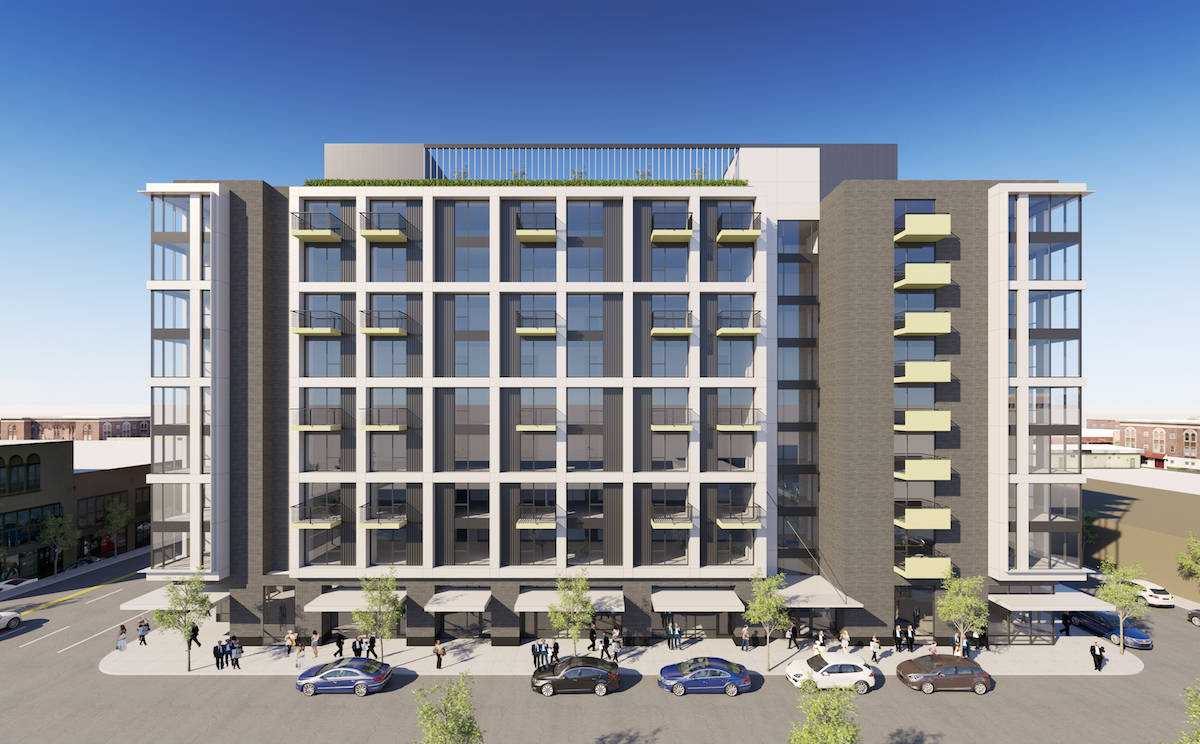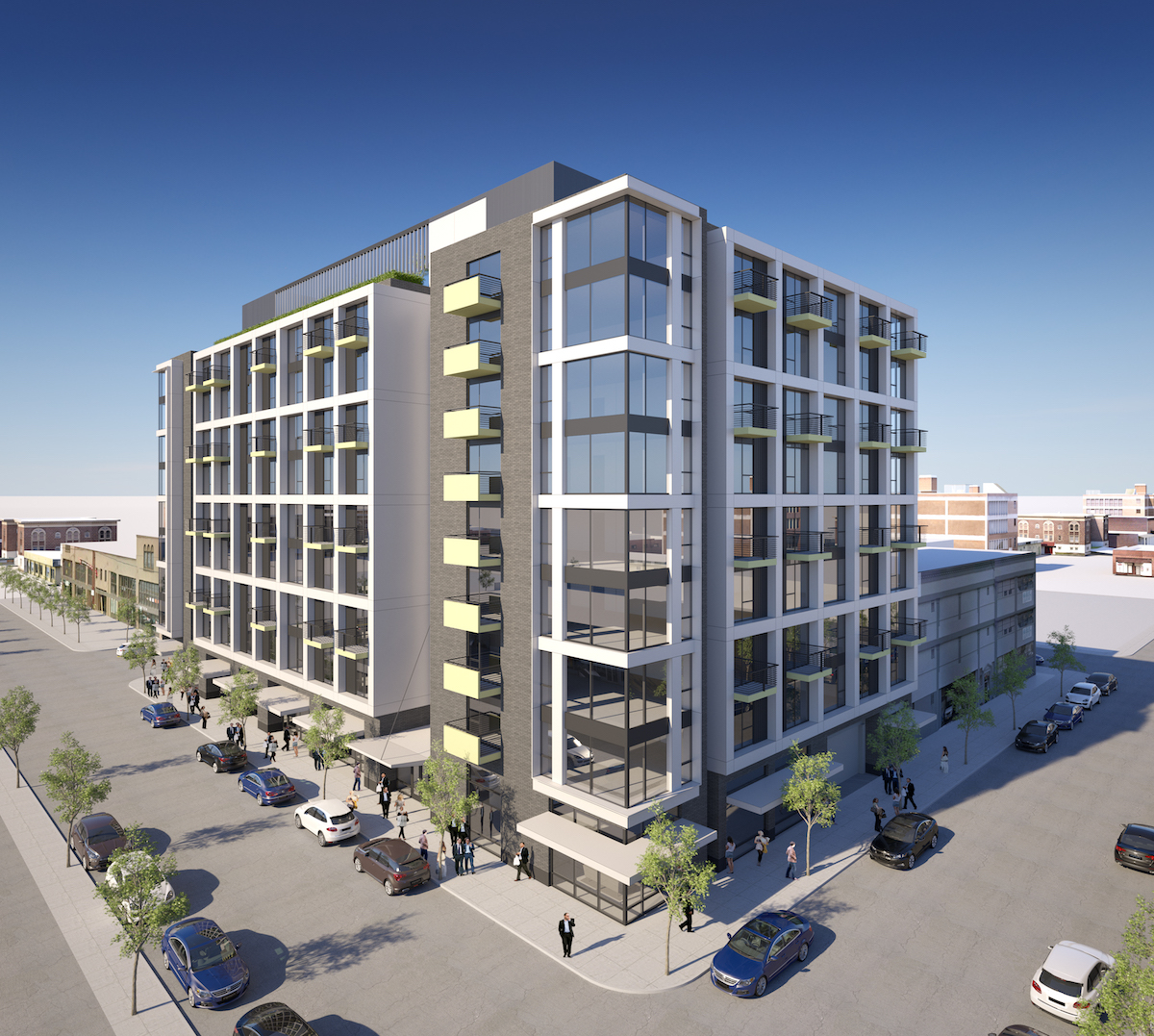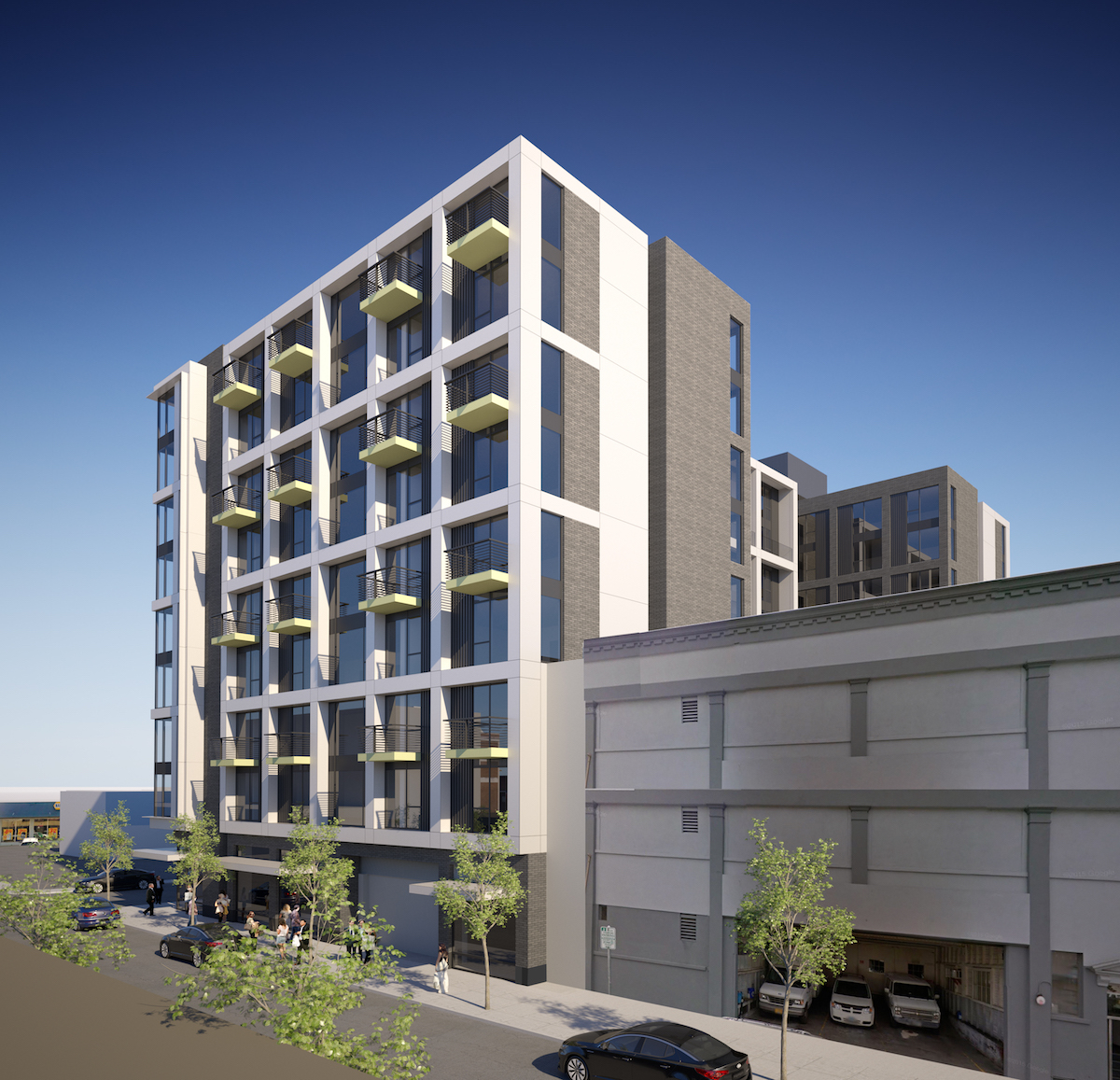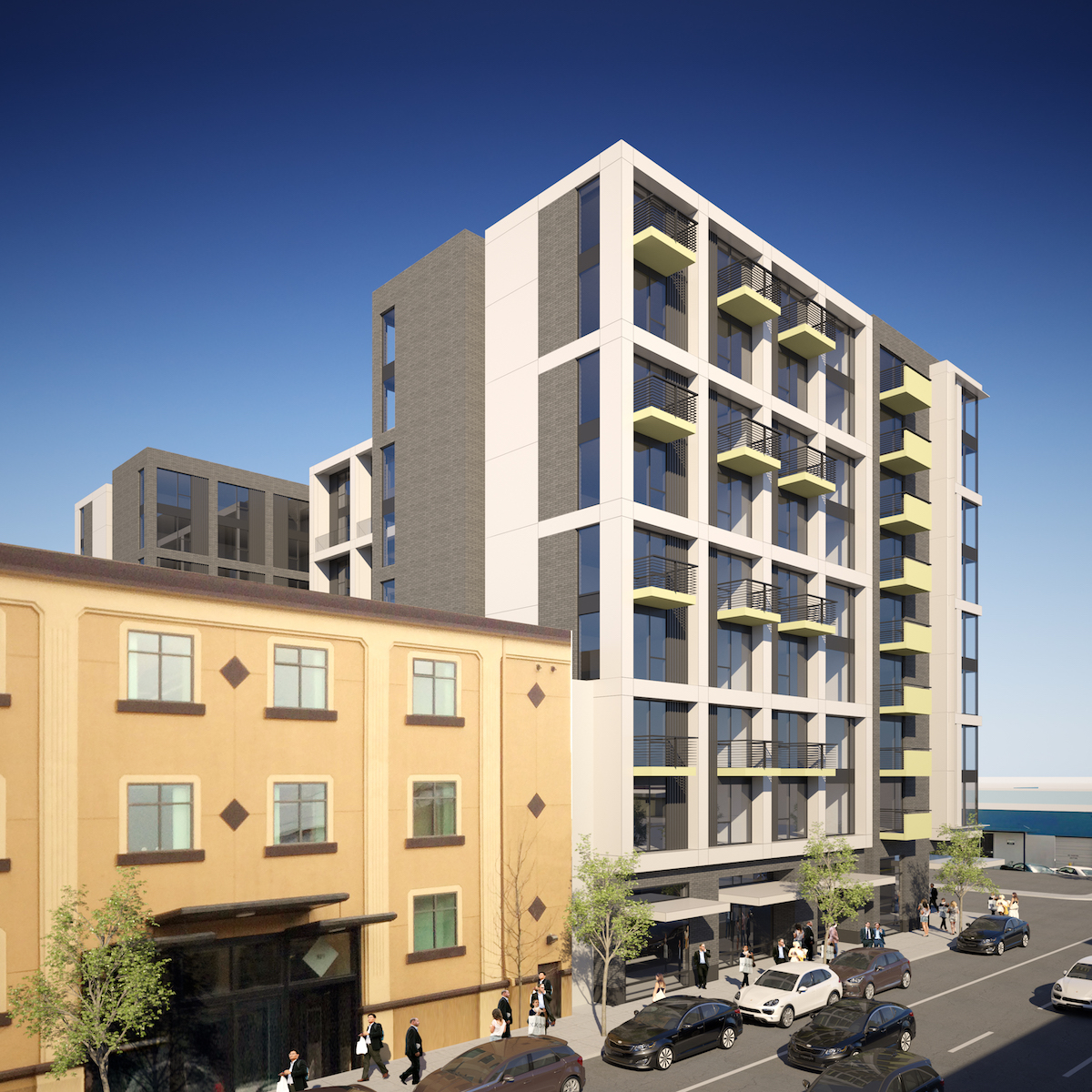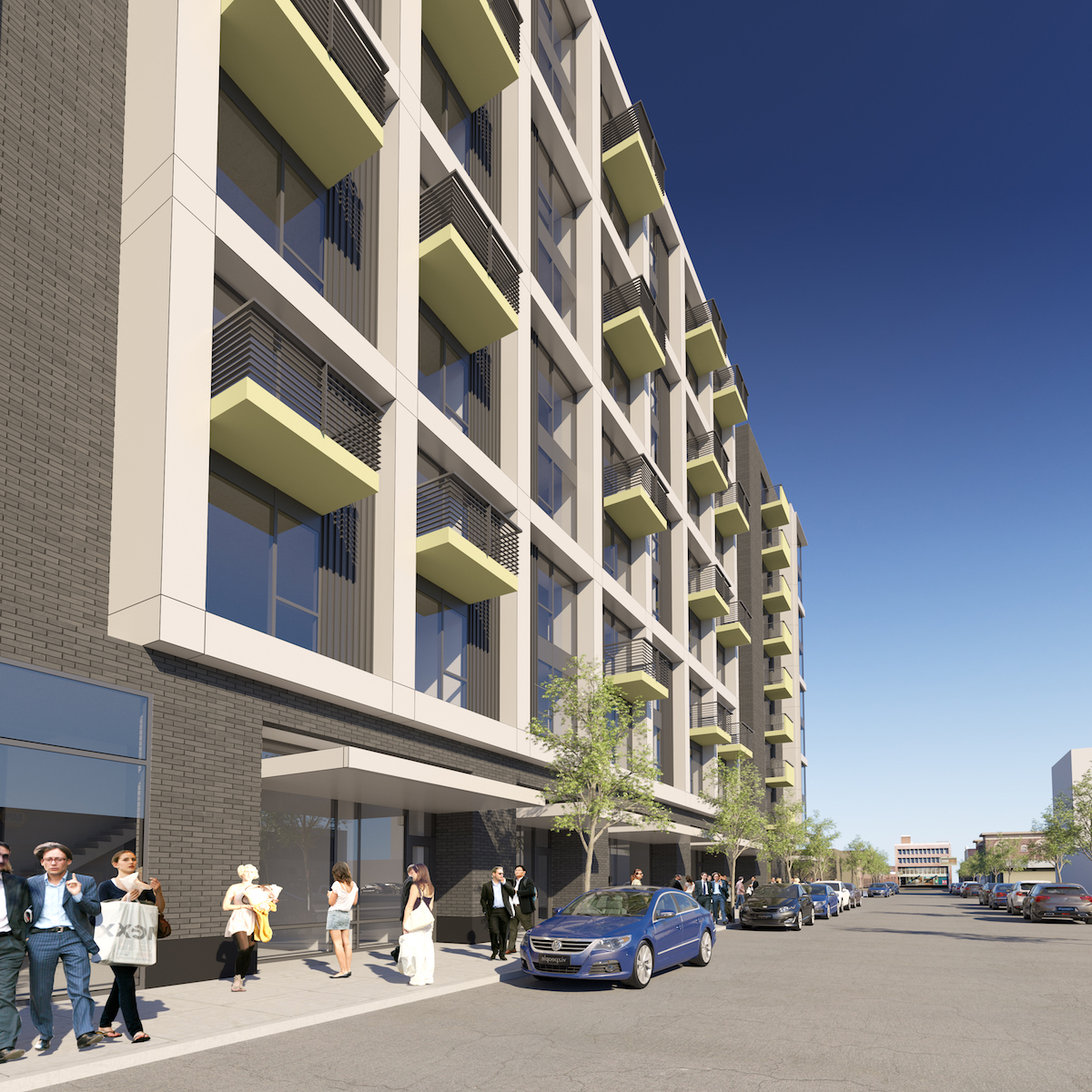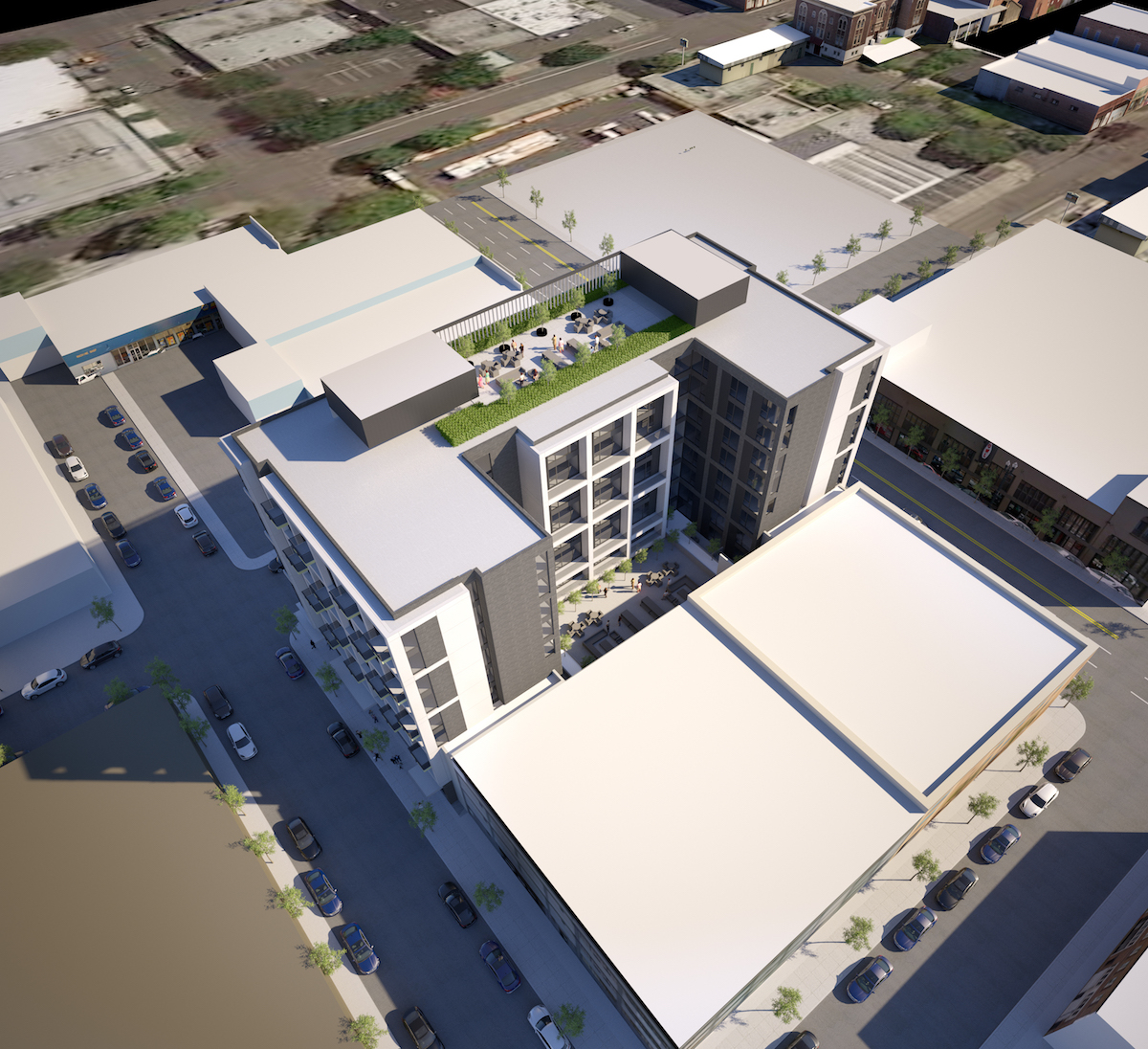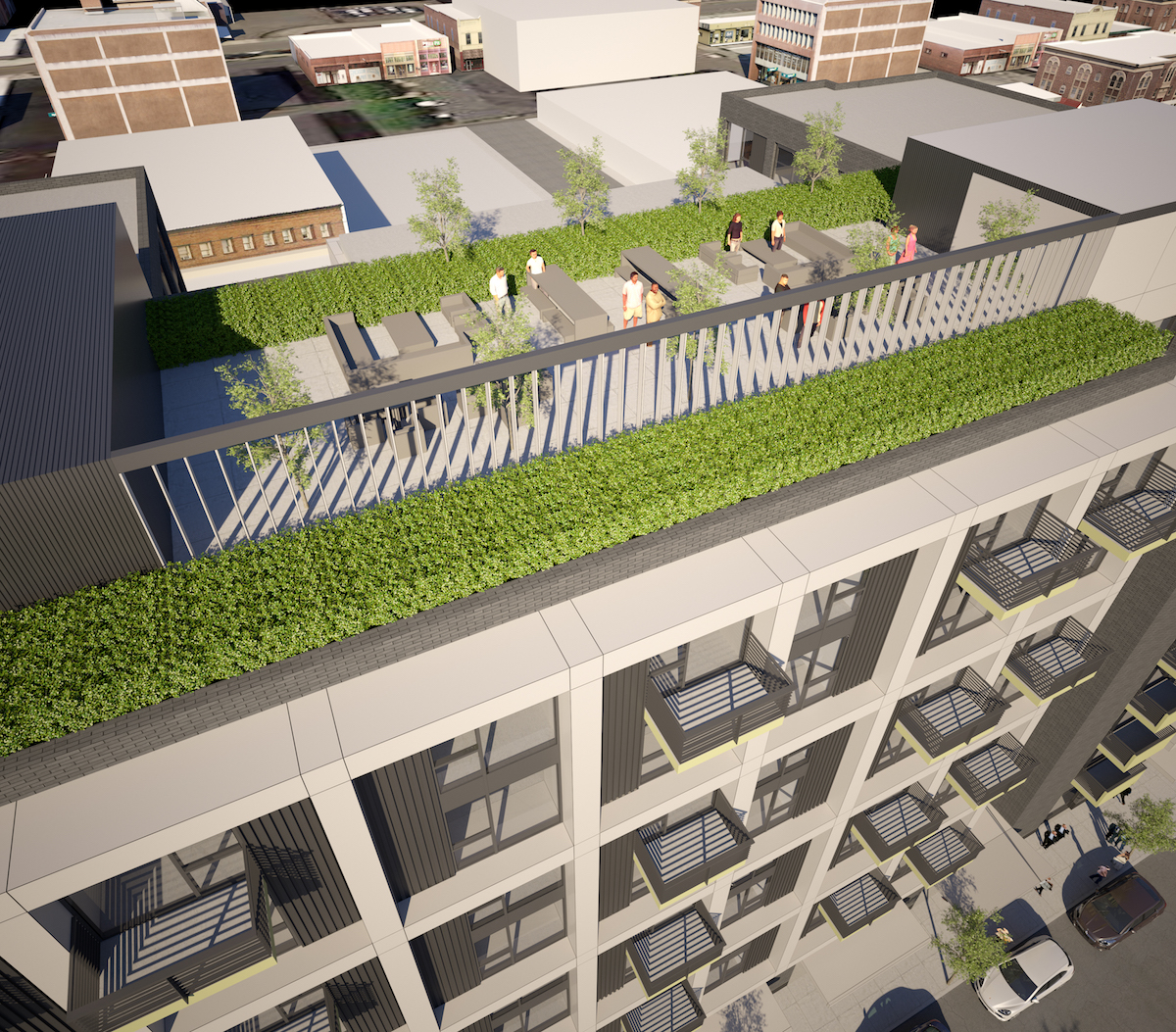 Alder.9 had its second advisory hearing on July 6th, following an earlier hearing in April. Changes made since the first iteration included the increase in height, from 7 to 9 stories; the introduction of mechanical parking; and the significant revisions to the exterior expression, in response to advice given at the first hearing. The Design Commission was generally very receptive to the changes made since the first iteration of the project.
In order to gain approval the project will be required to go through a Type III Design Review, with public hearings before the Design Commission.
Full disclosure: the author of Next Portland is employed by TVA Architects.
Drawings