The Design Commission has approved the Clay + Tiffany Apartments, a 163′-10″ tall student housing tower being developed by non-profit College Housing Northwest (CHNW) in collaboration with Mainland Northwest, LLC.  The sixteen story building, designed by SERA Architects, will include 259 "group living" studio apartments with shared kitchens. A 1,200 sq ft retail space is proposed at the ground level. No vehicular parking parking is proposed. 393 long-term bicycle parking spaces are proposed.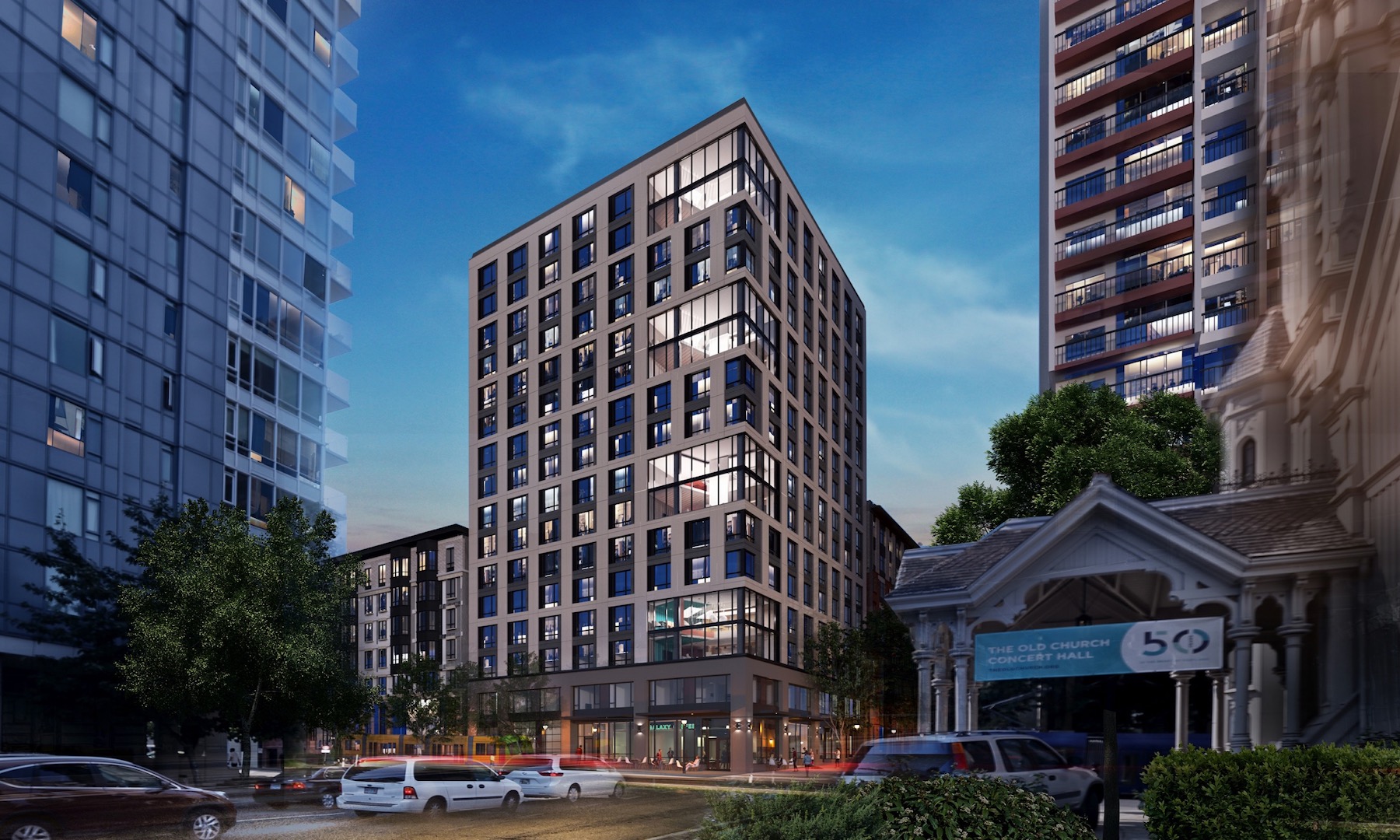 The project site is a quarter block at SW 11th at SW Clay and 11th Avenue. It is currently occupied by two apartments buildings, owned by CHNW: the 1909 Morgan Apartments, at 1110 SW Clay St; and the 1908 Claypoole Annex apartments, at 1519 SW 11th Ave. Both were surveyed as part of Portland's 1984 Historic Resources Inventory, and given a Rank of III, indicating that they "may be eligible for listing in the National Register as part of a Historic District."
Three other buildings by SERA architects are or will be located on the same block: the 11 Marché Apartments; the SW 12th & Market apartments; and the Cameron Apartments.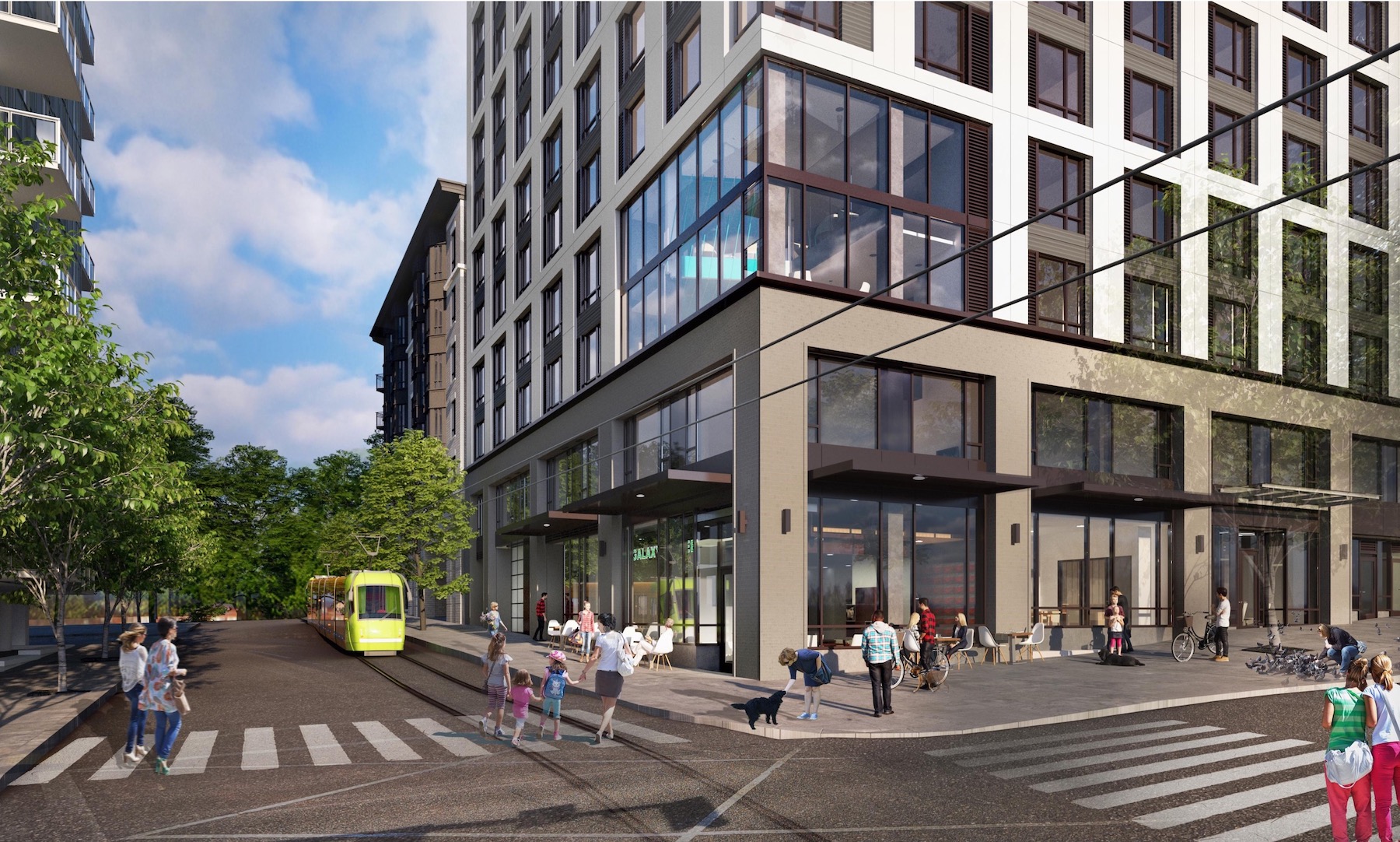 The building is arranged in an L-shape plan, with a exterior courtyard proposed at level 2 in the center of the block. Double height kitchens / community gathering spaces are proposed at the building corners on levels 3, 7, 11 and 15.
Proposed materials for the building include fiber cement panels in two colors, brick veneer, vinyl windows, aluminum storefront glazing, and steel canopies.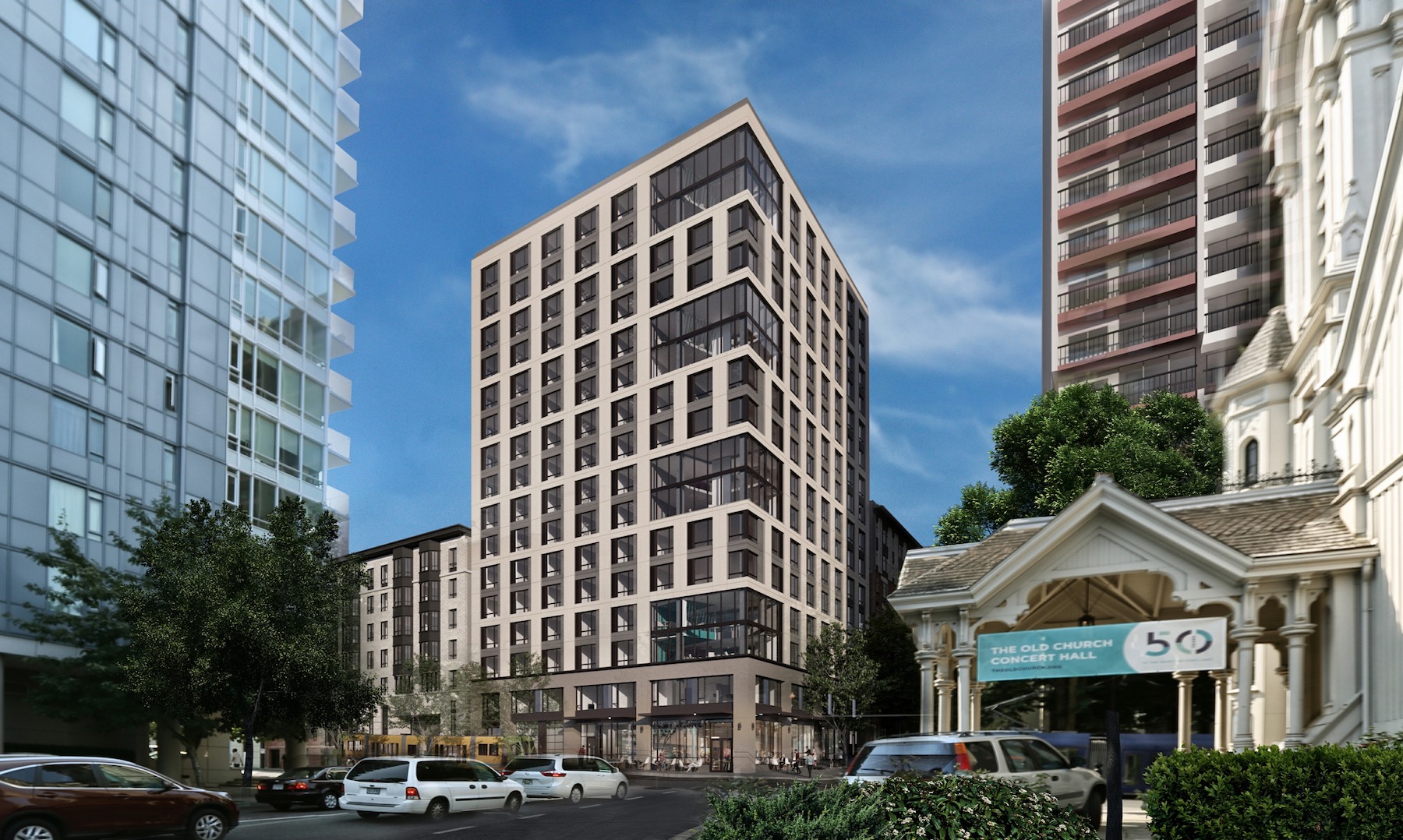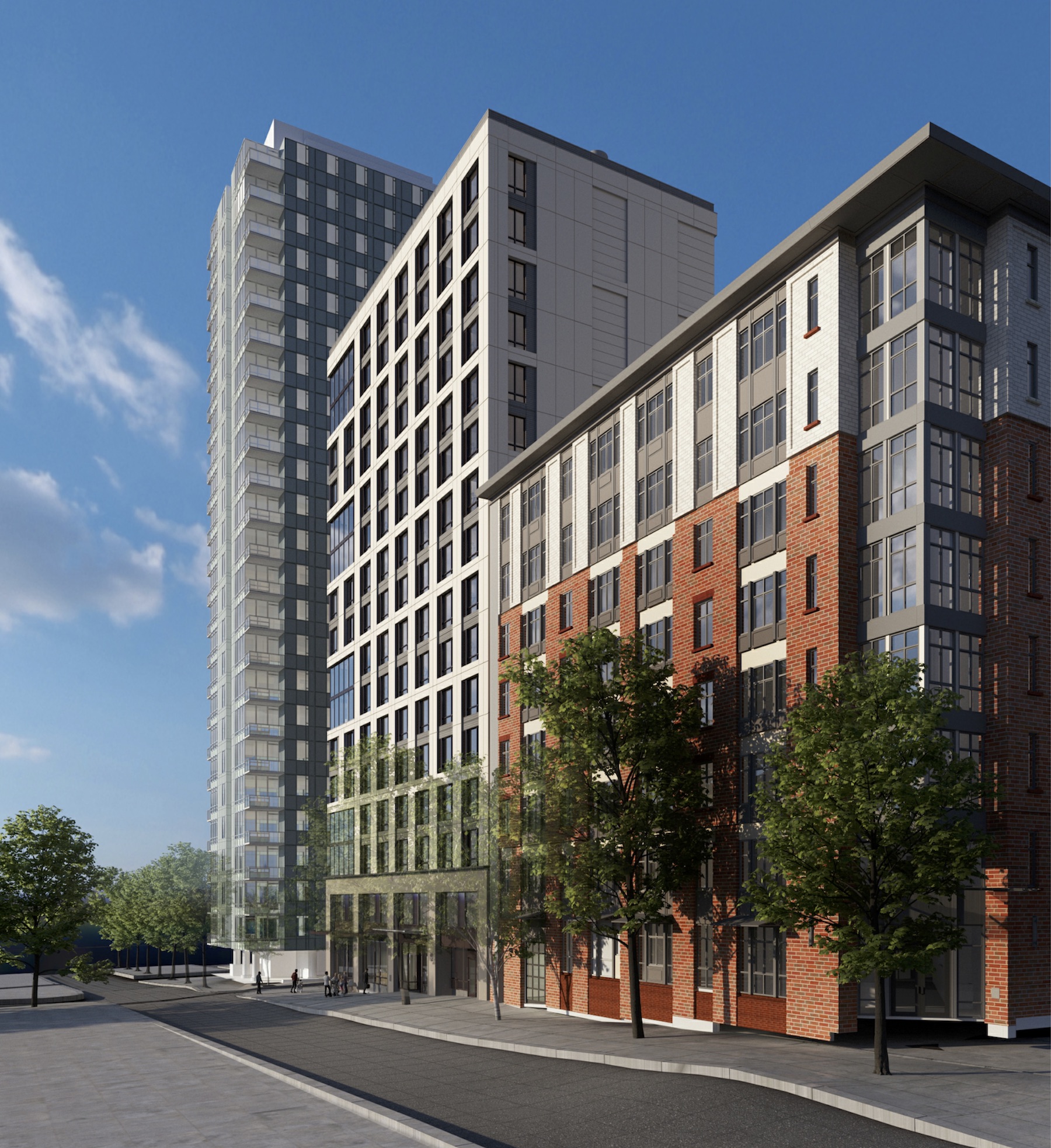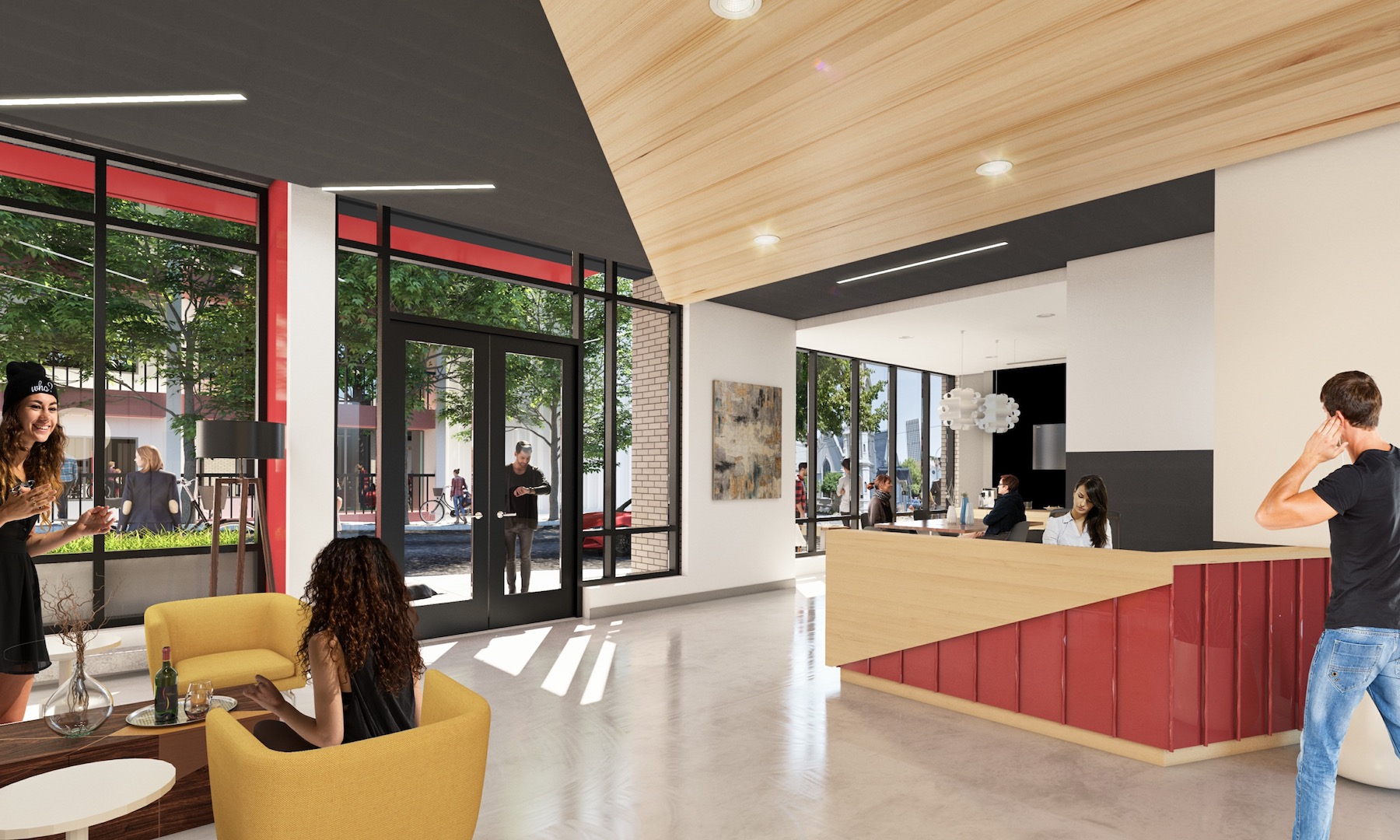 The Clay + Tiffany apartments were approved by the Design Commission on November 16th 2017, at their second design review hearing. Prior to submitting for design review the project had gone before the Commission for design advice three times in total, in April 2017 and twice in June. The project was approved in a 3-1 vote, with Commissioners Vallaster, Clark and Livingston voting in favor and Commissioner Molinar voting against the project. Before casting her vote Commission Chair Livingston explained her thinking:
Thank you very much, you guys, for engaging in this somewhat arduous process. I think the building today is really very nice and I very much appreciate the modifications that you've made to the first and second stories over the last couple of weeks. The public realm response is really very strong. I also think that the final design as proposed today is a coherent building; I think that you really did a fine job with [guideline] C-5 "Design for Coherency". The expression of the two story spaces at the corners activates that corner in a way that is in some ways comparable to what would happen if there were balconies at that corner. Overall I think it's been a really great design process and the building is a strong response to a changing context.
Building permits will need to be applied for before construction can start.
Drawings