The Design Commission approved the Alta Centric, a new mixed use building in Goose Hollow designed by SERA Architects for Wood Partners. The 7 to 8-story building will include 203 residential units and a small commercial space facing SW Morrison St. 15 vehicular parking spaces are proposed, accessed from SW 17th Ave.
The building will be subject to the city's inclusionary housing rules, which require the provision of affordable housing or the payment of a fee-in-lieu.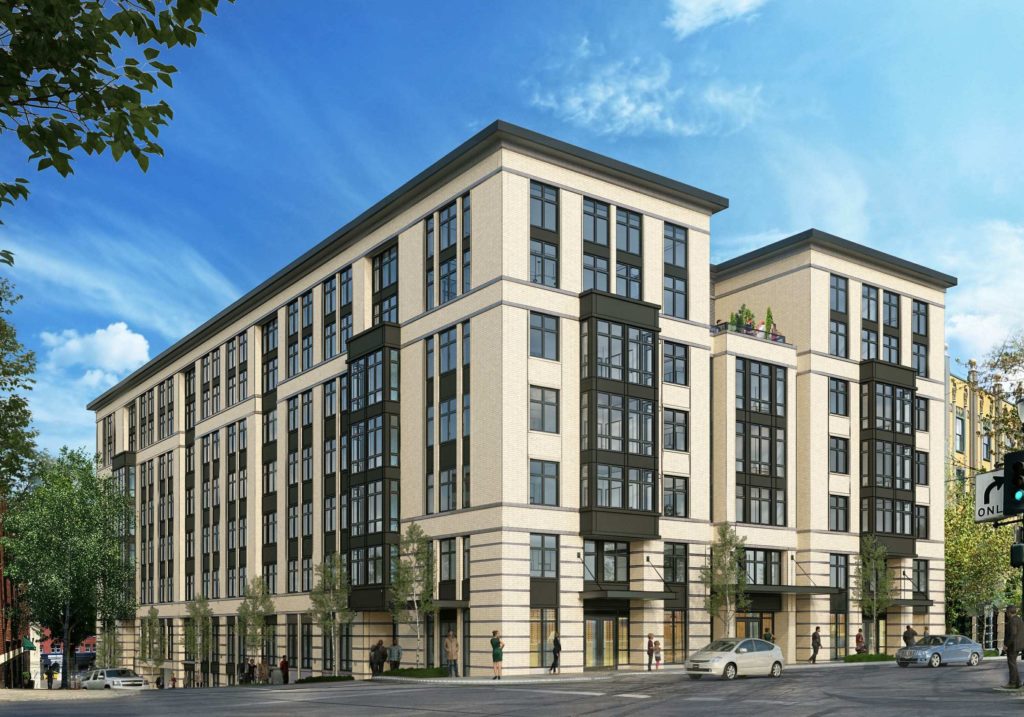 The project site at 1634 SW Alder St is the western half of the block bound by SW Morrison St, 17th Ave, Alder St and 16th Ave. The site is currently occupied by a 2-story 1925 office building and associated surface parking. The development will abut the 1927 Commodore Apartments, which are listed on the National Register of Historic Places.
1634 SW Taylor will join two other development in Goose Hollow by Wood Partners: the ART Tower and the Alta Peak. Other projects planned nearby include the Press Blocks, Lincoln High School, 1715 SW Salmon St, 1440 SW Taylor and 1500 SW Taylor.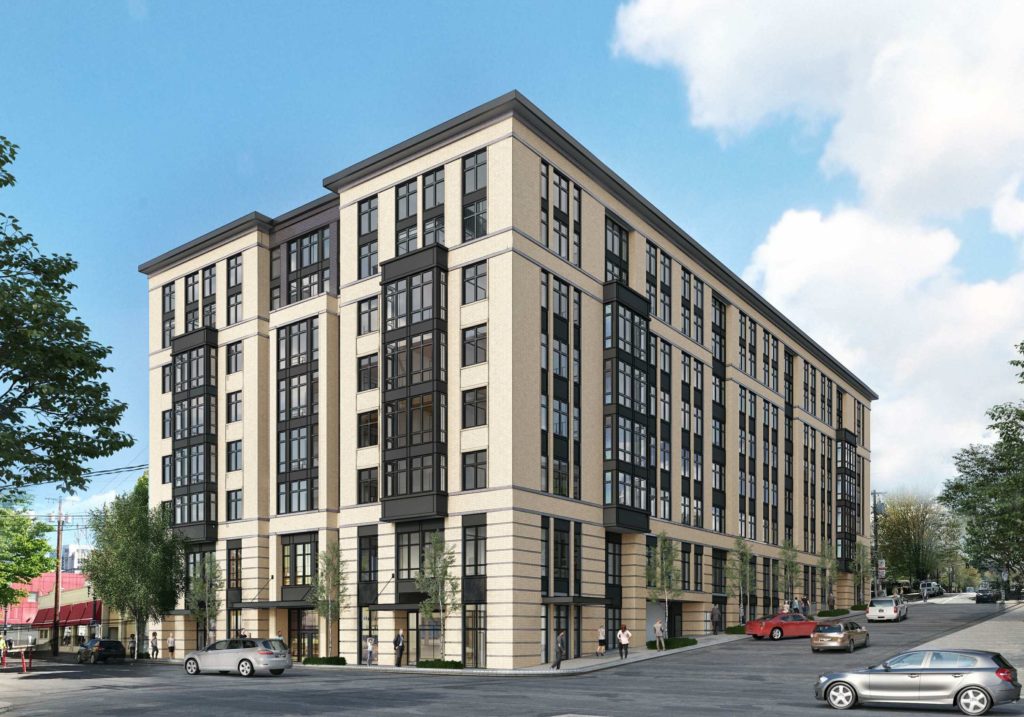 The building is arranged in an E-shaped plan, with two exterior courtyards facing the interior of the block. Due to the steep grade of SW 17th Ave the building will be 8-stories facing SW Alder St, and 7 stories facing SW Morrison St.
Exterior materials proposed include brick in limestone, pewter and dark brown colors, black vinyl windows, aluminum storefronts and painted fiber cement panels.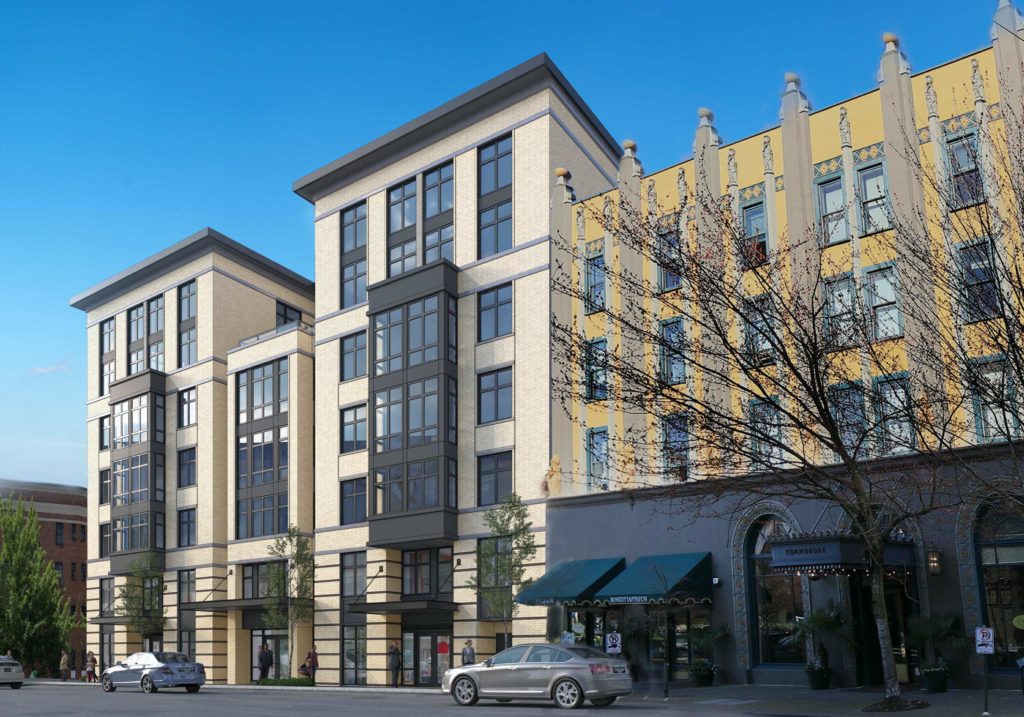 The Alta Centric was approved by a unanimous vote of the Design Commission at a hearing held on March 5th, 2020. The project had previously received Design Advice in May 2019.
In the conclusion to the Final Findings and Decision by the Design Commission the project was commended for how it responds to the Goose Hollow context:
The proposed building will complement existing development in the Goose Hollow area and build on the area's sense of place The proposed building's massing, form, materials, proportion, scale and rhythm characteristics reflect and complement neighboring buildings. As a predominately masonry structure, the design will bring a high-quality, tactile, durable material that will express skilled craftsmanship and that is appropriate to the building's context in Goose Hollow. The new building will improve the pedestrian realm and contribute to a vibrant streetscape by providing visually interesting frontages and active ground level uses along two of its three abutting streets that will help attract pedestrian activity to the area. The proposal will create enclosure with an attractive street wall along the SW Alder St, SW Morrison St and SW 17th Ave pedestrian right of ways.
The Alta Centric will need to obtain a building permit before construction work can begin.
Drawings