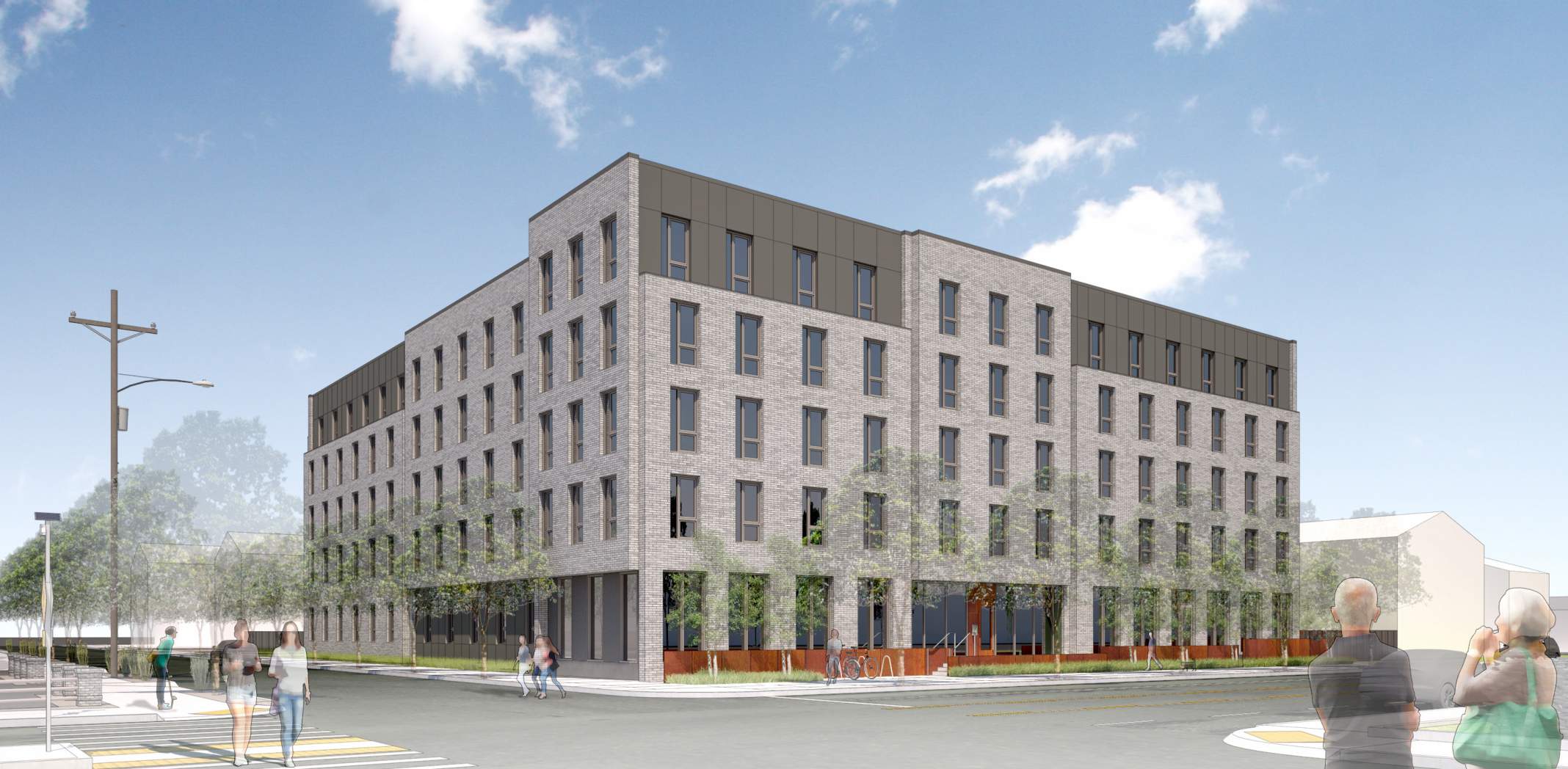 Every week, the Bureau of Development Services publishes lists of Early Assistance applications, Land Use Reviews and Building Permits processed in the previous week. We publish the highlights. This post covers November 9th, 2020 to November 15th, 2020.
Early Assistance has been requested by Viking Development for a project at 6343 N Lombard St:
Development of net zero 3 story, 12 unit, 7500 GSF multifamily. Likely stormwater infiltration via drywell.
Early Assistance has been requested by Emerio Design for a project Northwest of 2200 NW Front Ave:
Construction of an office building
A project at 2057 SW Park Ave has been submitted for a Type II Design Review by Tahran Architecture & Planning:
100 day review timeline. New construction 91-unit affordable housing building on a 6,016 square foot parcel. The building is an 11-story structure, modular units, prefabricated structure utilizing mass plywood panels and light gauge steel for a Type IV B building
A project at 12102 SE Division St has been submitted for building permit review:
PDOX PS – New shell building (pad 2) w/20-159383-CO (BK building), 20-203182-CO (trash enclosure) & 20-203177-MT

PDOX PS – TI for existing tenant; no change of occupancy; reduce size of restaurant to reconfigure drive-thru, and install second drive-thru pad to the east; additional site work to include new paving, parking, striping, landscaping, and bike racks w/20-203182-CO (trash enclosure), 20-203184-CO (pad 2 shell building) & 20-203177-MT
1010 SE Ash has been submitted for building permit review:
TROY LAUNDRY NORTH – New 6-story, mixed-use building with one below grade parking level, ground floor retail and amenity, outdoor roof amenity, and residential/extended stay units above *** w/ 20-197604-MT ***
The Stark Family Housing at 16015 SE Stark has been submitted for building permit review:
PHB – Construction of a new 5 story, 93 unit affordable housing building with ground floor amenity spaces and 26 surface parking spaces/1 Type B loading space. (with 20-206651-MT)
Analog at 1835 N Flint Ave has been submitted for building permit review:
ANALOG – New 7 story apartment building with 134 units, ground floor lobby, amenity, open courtyard, residential units and parking. Upper floor levels all residential with 7th floor deck. Separate outbuilding for small Sauna and storage use. ***Review with 20-188851-MT & 20-189915-CO, 20-190648-MT
A building permit was issued to Brett Schulz Architect for a project at 330 NE Dekum St (previously 308 NE Dekum St):
New 4 story 39-unit apartment building, some units with outdoor patio's, interior trash enclosure, and associated site work