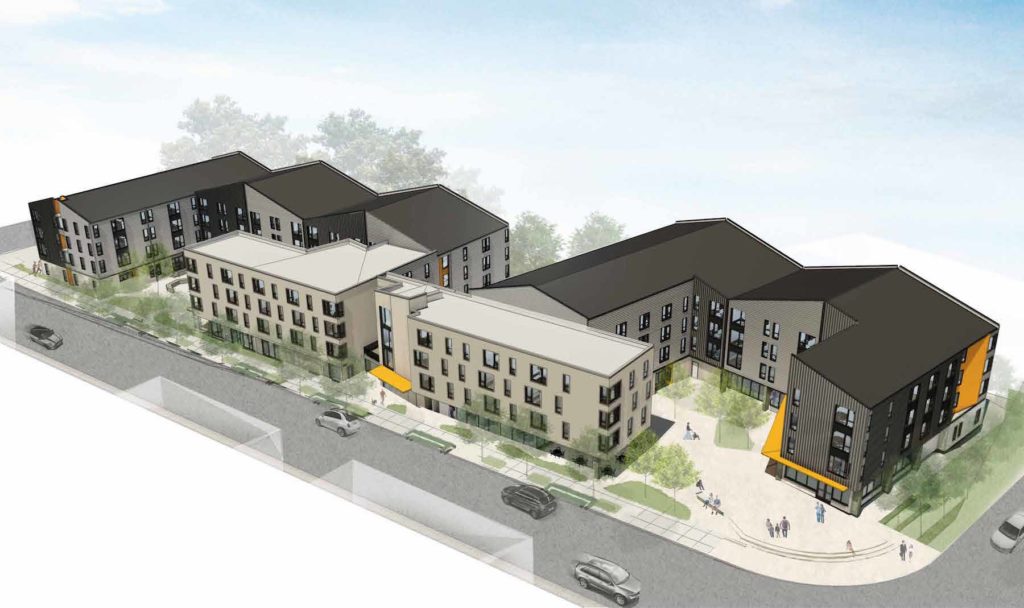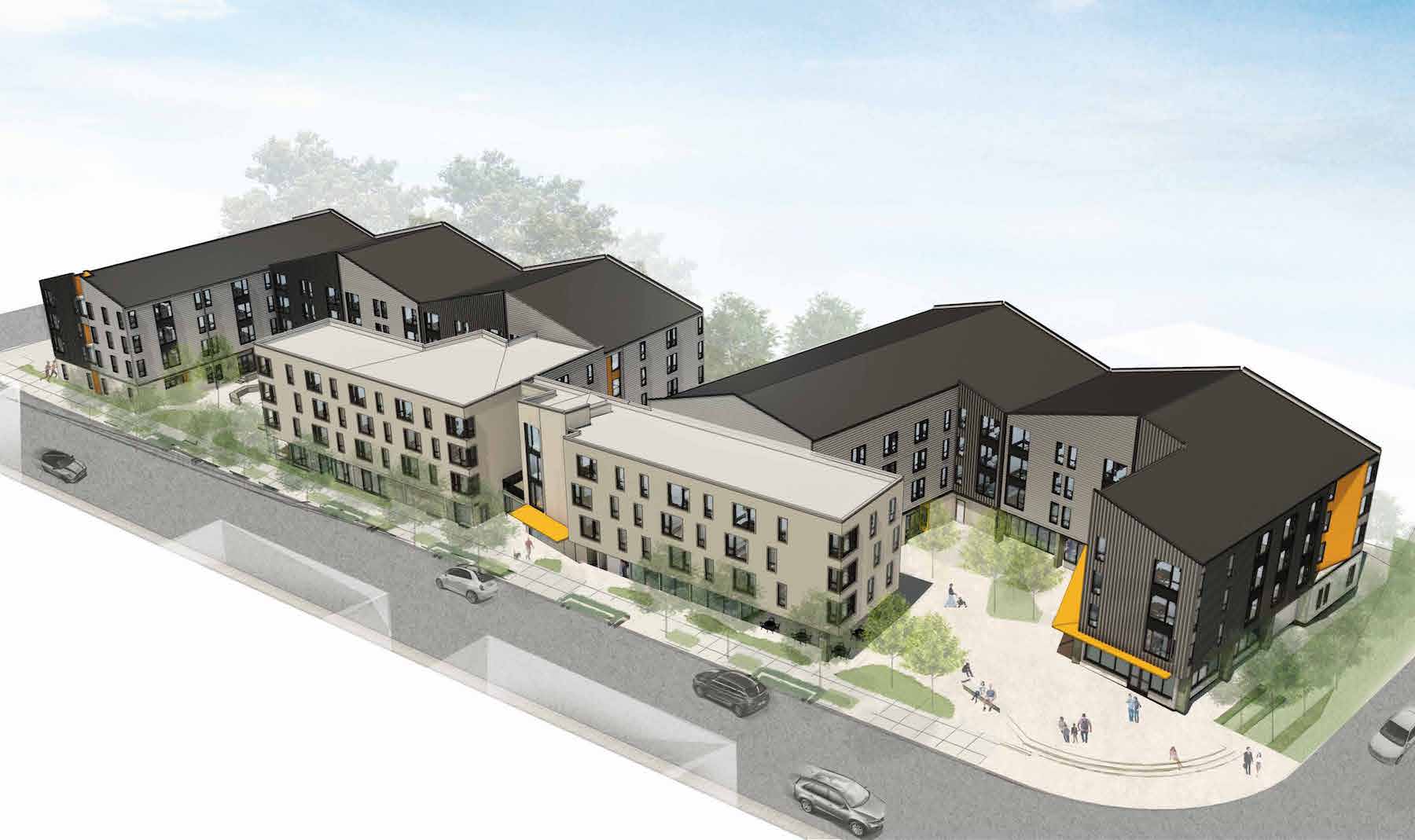 Every week, the Bureau of Development Services publishes lists of Early Assistance applications, Land Use Reviews and Building Permits processed in the previous week. We publish the highlights. This post covers January 28th to February 3rd, 2019.

Design Advice has been requested by Holst Architecture for the De Paul Treatment Center at 830 SE 102nd Ave:
55,000 square foot drug and alcohol treatment center for adults, possibly could expand to 65,000 square feet and include services for youth. The current proposal includes 70 beds in sleeping units for short term treatment and 24 beds for detox treatment. The proposed structure would also include dining and amenity spaces for residents as well as administrative spaces
Early Assistance has been requested by Dao Architecture for a project at 5403 SE 122nd Ave:
Work Proposed: Proposed building is a single 4-story, wood-framed structure, providing 65 units of affordable housing and approximately 18 covered, but not enclosed parking spaces. R-2 occupancy, Type V-A, NFPA 13R sprinklered. Building is U-shaped, ground floor common room and support spaces, surrounding an interior court/garden.
Early Assistance has been requested by Holst Architecture for a project at 2510 NE Sandy Blvd:
Renovation of existing warehouse building with work that will include demolition of existing offfice, portion of building, reconstruction of exterior wall to enclose warehouse building, seismic upgrade, energy code upgrades, new utilities, new roof, site upgrades and ROW upgrades. The project will include an occupancy change to OCCUPANCY B
Early Assistance has been requested by Brett Schulz Architect for a project also located at 2510 NE Sandy Blvd:
Demolish northern portion of existing 1-story industrial building. Construct new 49-unit multifamily building with affordable housing and ground floor retail. Community design standards are being used.
A project at 5136 N Lombard St has been submitted for building permit review by Studio 3 Architecture:
New 4 story, 36 unit apartment building with (2) tenant spaces on ground floor, includes associated sitework *** mechanical permit to be separate ***
The renovation of the Medallion Apartments at 1969 NW Johnson St has been submitted for building permit review by Holst Architecture:
F37/ medallion apartments all flrs TI; exterior – replace reroof, windows, doors, curtain walls, parking lot, plaza areas, stormwater planters, walkways, install new entrance canopy & covered trash enclosure; interior – 1st flr demo walls, new walls to create laundry rm, community rm, bathrms, offices, maintenance rm; all flrs remodel units, ceiling, flooring, finishes, plumb and elec
A building permit was issued to MWA Architects for the Argyle Apartments at 2133 N Argyle St:
New construction of 151,555 sq ft, 4-story apartment bldg – 189 affordable housing units, 2 community rms and site work
A building permit was issued to Woodblock Architecture for the L&L PDX Hostel at 1616 E Burnside St:
New 5 story, 88 unit hostel with restaurant and coffee shop for hostel on first floor, includes associated sitework *** mt permit to be submitted separately ***