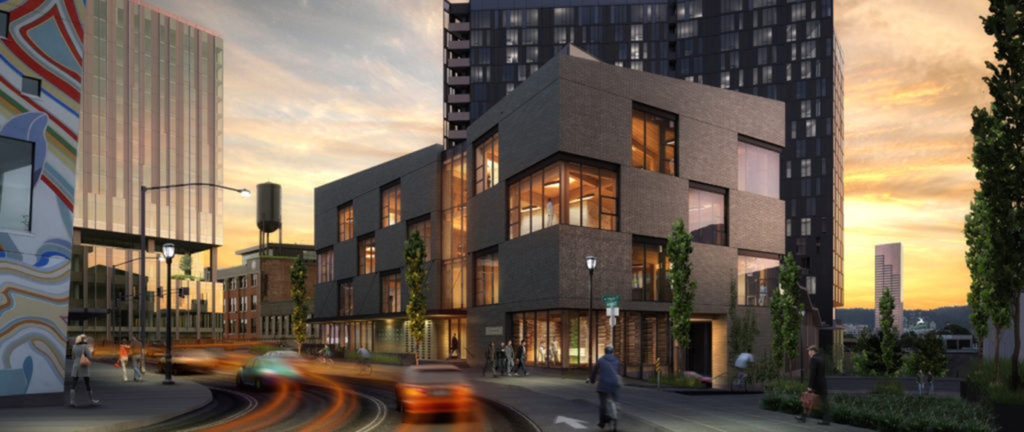 The International Mass Timber Conference is coming to Portland this week, reports the Business Tribune. The keynote speaker will be Paul Williamson, Managing Director, Modular Housing for Swan Housing in the UK.
The Burnside bridgehead building boom* continues with Block 76 West, writes the Daily Journal of Commerce. The five-story mixed-use building is being framed with Cross-Lamintated Timber, which has resulted in time savings of "several months".
The Residential Infill Project, which would re-legalize duplexes, triplexes and fourplexes on almost all lots in Portland, passed the Planning and Sustainability Commission on Tuesday. Earlier in the week the Oregonian had reported on questions about how many new units of housing the project will deliver, and where in the city they will be built.
De La Salle North Catholic High School has found a new home at the southeast corner of NE 42nd and Killingsworth, reports The Skanner. A signed letter of intent give the school "a 50-year lease with two 25-year extensions."
A large Lexus Dealership is coming to 3075 NE Sandy Blvd, reports KGW. The four story building will include an independent coffee shop on the ground floor with more showroom space on the second and third floors.
KATU reported that advocates for renters say developer behind the Norway I & II apartments at 6770 N Maryland Ave and 6780 N Maryland Ave is "using affordable [a] housing law loophole".
*This article will be unlocked for the rest of this week. After this week it will only be viewable by DJC subscribers.